We got them when they were 3 days old (hatched 2/17/2010).
Supposedly they are 1 Sicilian Buttercup, 2 Gold Laced Wyandottes, and 2 Speckled Sussex.
Here they are at 5 days
Here they are at about 2 weeks (already!!)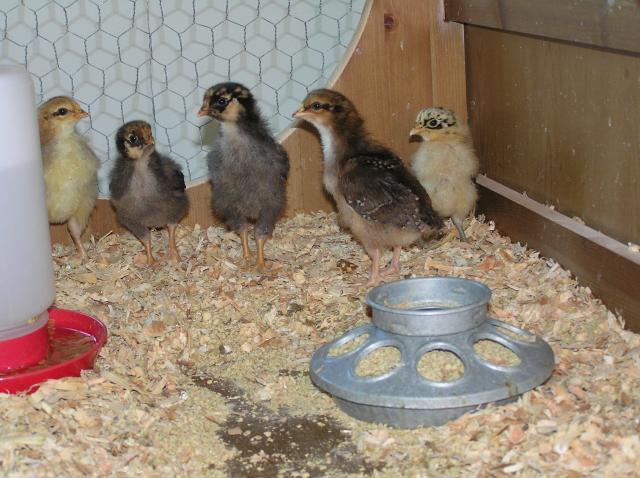 They all have their little tails and feathers starting already.

And they are just jumping and flying all over the brooder.
Last edited: