I bought some light yellow chicks from Atwoods about 3 years ago and they grew into some hefty white hens, that lay an off large-huge white egg. Would guess they weigh about 6-8 pounds now, that had me thinking they were white rocks. I have them in with what I was told are Production reds. I recently hatch some eggs from this group, the light brown to dark brown eggs produced chicks that looked like the production red chicks when I bought them(all but one anyway) and the white eggs produced white/yellow chicks with black dots on 90% of them. I have been told that the black spots mean leghorn. Never knew Leghorn hens got up to such a hefty size. My understanding is all the chicks I bought both red and white came from Ideal Poultry. Any help clearing up what I have in my flock would be greatly appreciated.
Here is the Pro Red Roo and a light hen.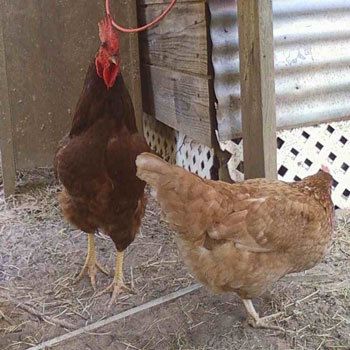 Here is a shot of a darker red and the big whites, any reddish color you might see on the whites would be from dirt bathing.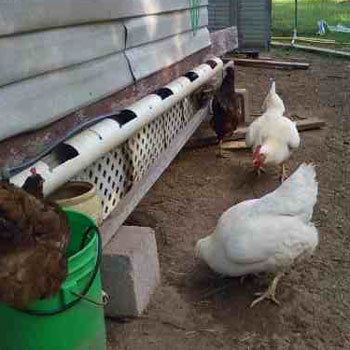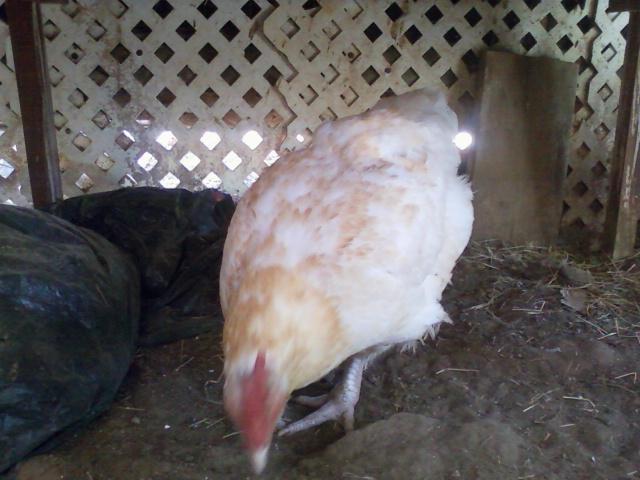 and these are the chicks at 3 weeks