I have a TX7 auto-turn Lyon specialty incubator with a # 28 turn ring for sale. The incubator has been used about 45 days in total. This incubator cost $450 new. I am taking the best offer over $225 plus $20 Shipping. The auto turner was never used, so it is new. The entire unit is in it's original box plus all paperwork for assembling and operating instructions, including hatching manual. To see and read more about the TX7, click on this link:
http://dblrsupply.pinnaclecart.com/products/Lyon_TX7_Auto_Turn_Incubator-532-11.html

Please
email me with your offer or questions. Below is a photo of the unit in it's box. Thanks.
************THIS UNIT HAS BEEN SOLD AND IS NO LONGER AVAILABLE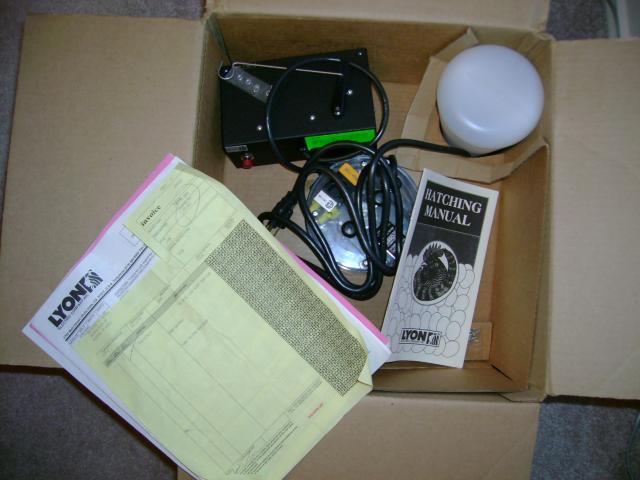 Last edited: