This egg was laid today by one of our two White Plymouth Rock hens. It is truly HUGE!

The egg on the left is a Jumbo egg in a carton for Jumbo eggs. The lid won't even close because of the massive egg on the right
.
It feels like a hand grenade when you pick it up.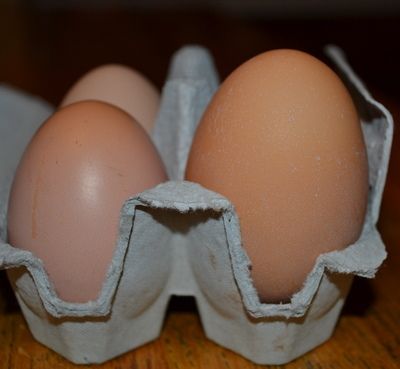 Left to right - Massive Jumbo, Jumbo, Bantam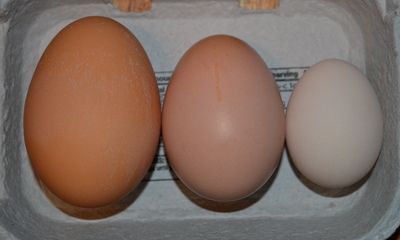 Last edited: