Bird of A Different Feather
11 Years
Dec 20, 2008
5,146
29
251
I think these would be considered an F4 offspring, but anyway wanted to share pics of these GIANTS.
I think they may be to big for my goals, but they are awesome chicks and so far healthy, but at only 3 WEEKS OLD we'll see what the next few months bring.
The black chick is a standard sized Ameraucana and
definately not
a runt or bantam, they were all hatched on the same day, just threw him in there for size reference.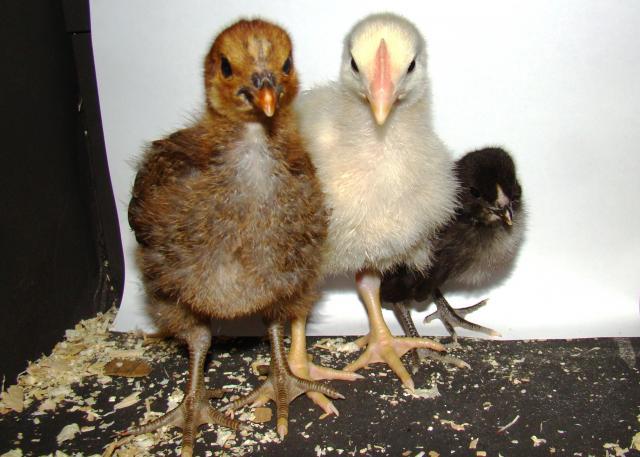 Last edited: