Hello,
My name is Paola a.k.a. Niko, I'm from the island of Puerto Rico and I'm a second time Chick "mommy".
The first time I was a kid so I never knew if what I was doing was right. I was given a crayola orange colored chick for easter and raised it until it became a beautiful brown hen (though it was the size of a turkey). Fast foward 2-3 years, Nangy, my first free range chicken passed away after getting very sick. At the time I didn't know anyone who had ever had a chicken for a pet. It has now been over 9 years since then and I found a lonely chick (maybe a week old) under a car on a rainy night. I quickly took it inside and cuddled it in warm blankets. It's now been 3 weeks since then, and Chimby has become a very special part of the family. It has created a beautiful bond with me I never thought possible for a chicken.
I came across this great forum through google because Chimby gave us 2 scares already. Thanks to this forum I was able to care for Chimby and it is doing very well now. Hoping to find out its' sex, age and kind. Here's my very energetic happy Chimby (When we found it vs. now).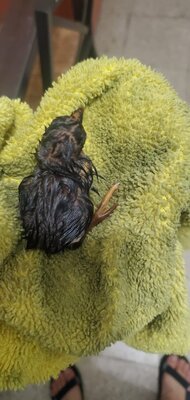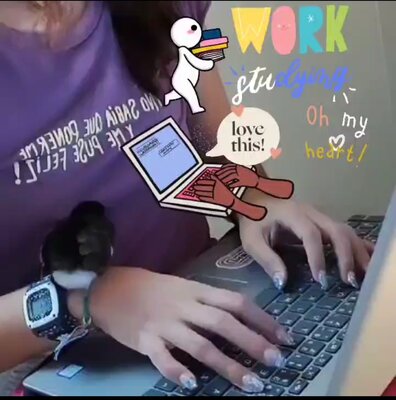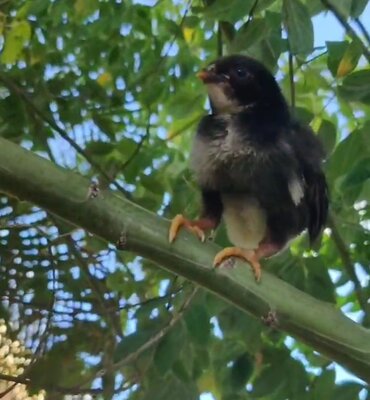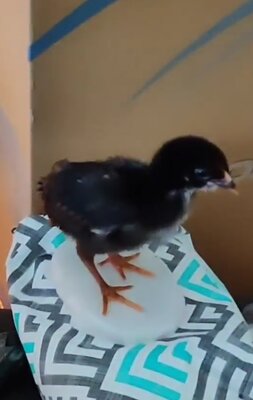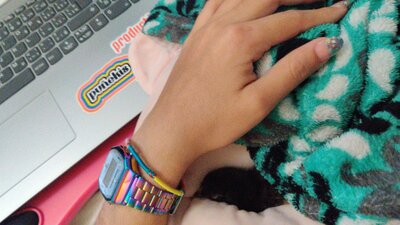 Last edited: