Okay so after my anger at getting a Brown Chinese instead of 2 Roman Tufted, I'm now thoroughly in love with my little Brown Chinese! I keep watching for that knob to develop and am keeping my fingers crossed that she's a little girl.
She runs to me the second she sees me. Peeps for me when she can't get to me and will sleep in the food bowl because that's the closest she can get to me. She's thoroughly stolen my heart. I'm still madly in love with Olivia, whom I'm also hoping to be a female.
Here's little Chyna.
Here's Chyna & Olivia.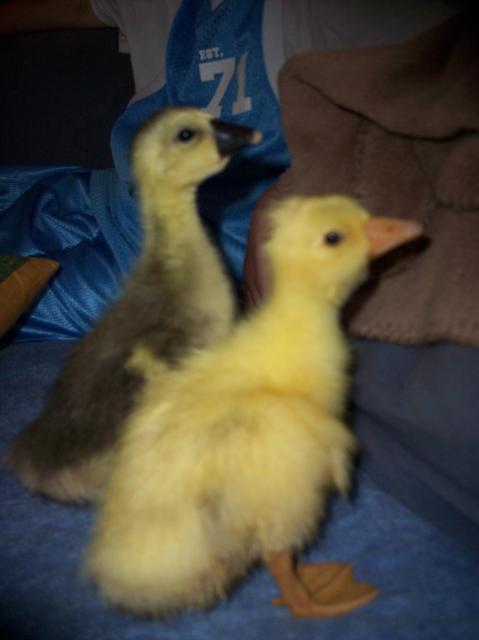 Isn't it just amazing how these little ones can steal your heart away?!?!
Laurie
Last edited: