I picked up the chicks Tues morning. They are two days old in the pictures below. They have been plump, energetic, curious, and oh so hungry. I hope you enjoy the pictures. The color is awful due to the red heat lamp.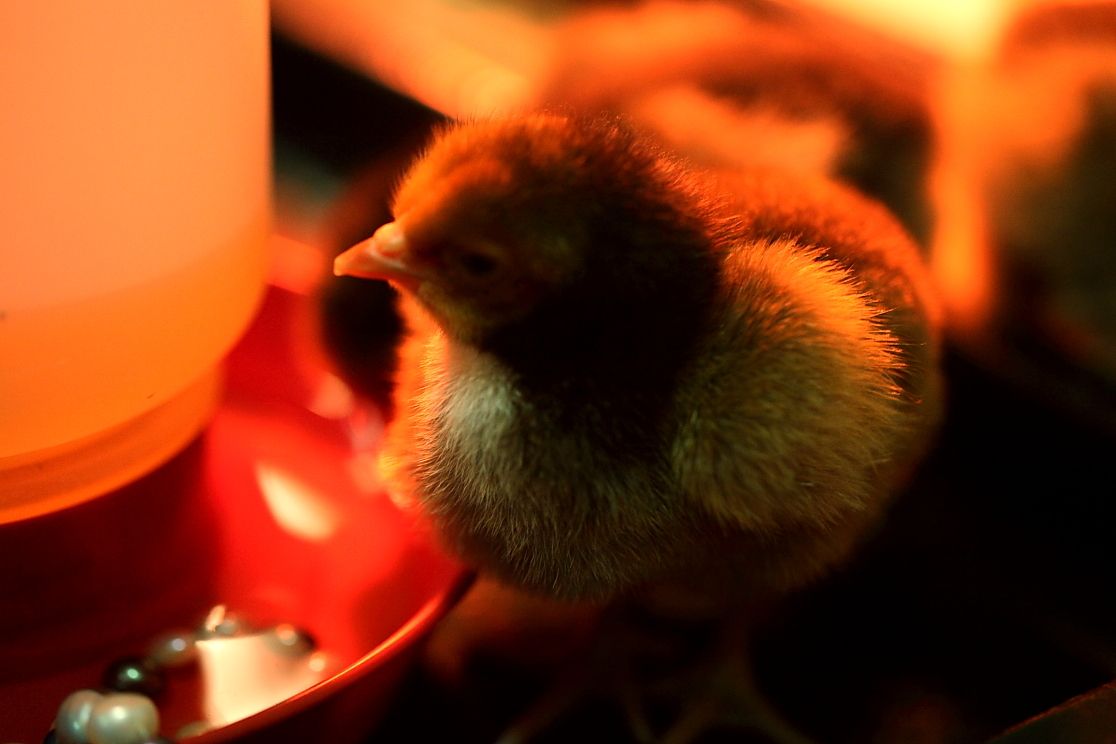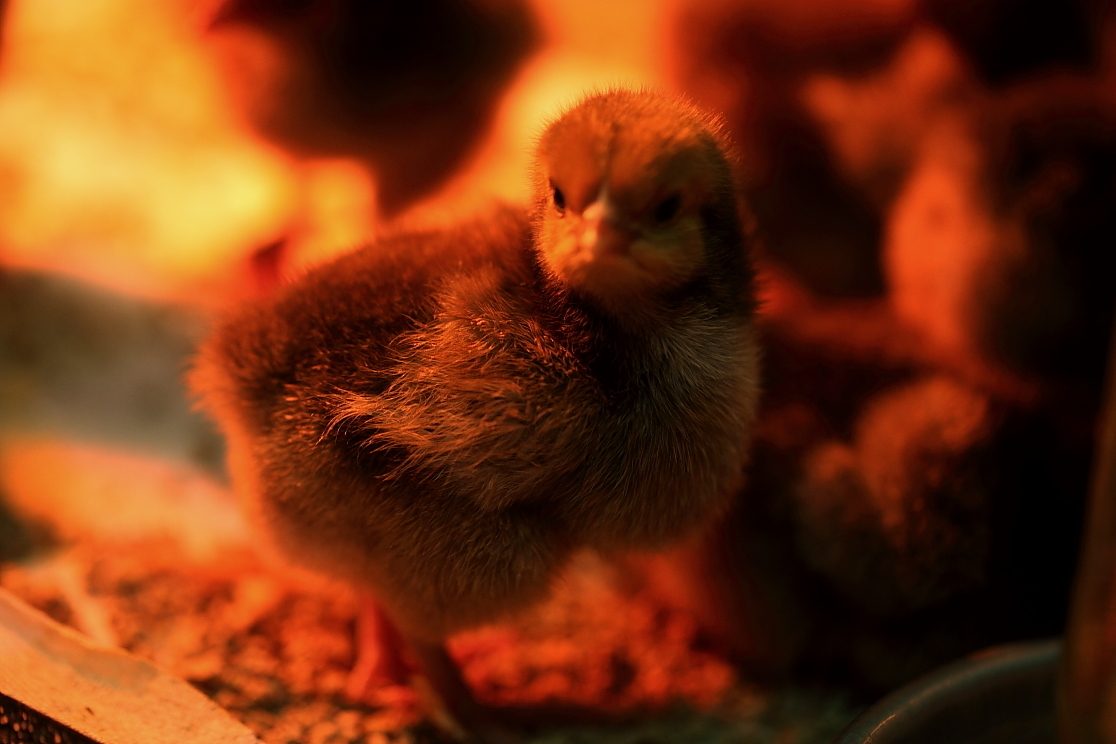 This one was 1 gram smaller than the rest. However, the first to eat always and always last man at the food bar.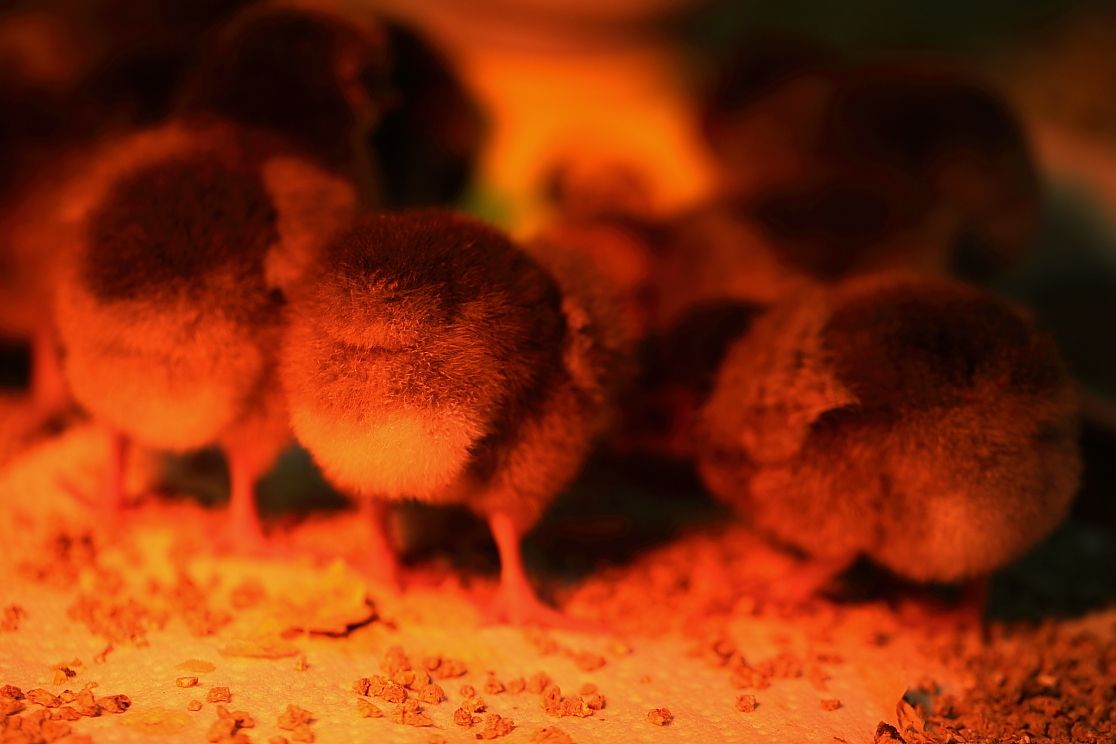 This picture says it all.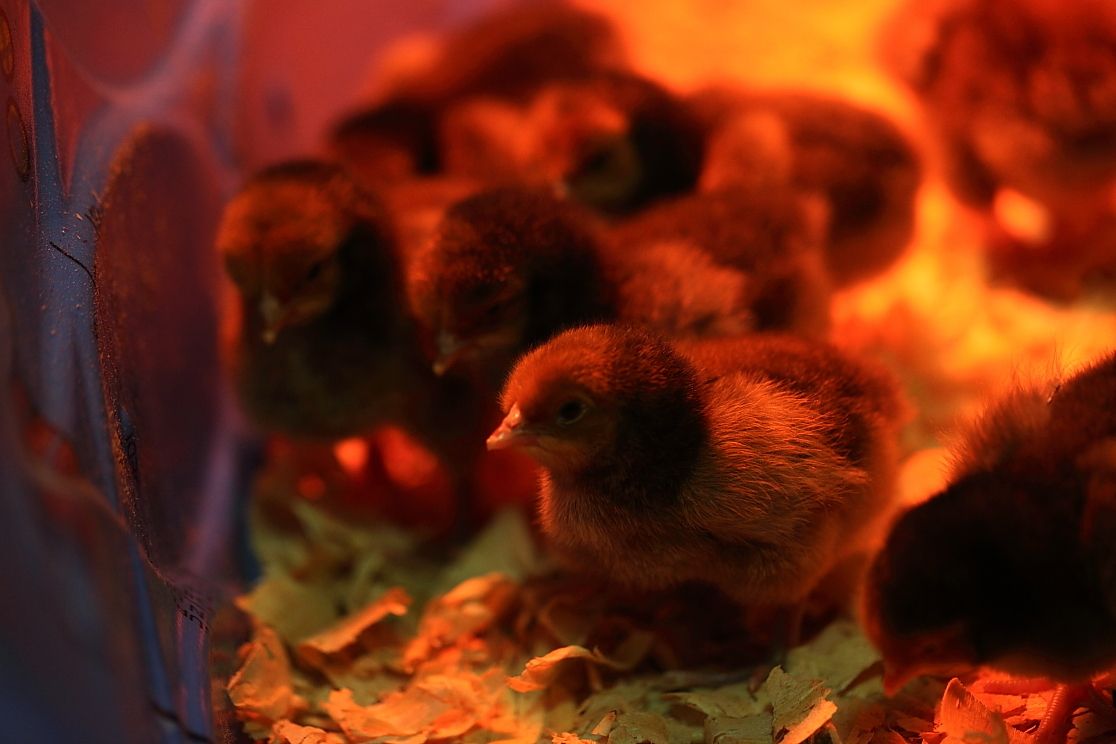 Last edited: