Well they are here! Unfortunatly one perished but the other nine are doing great! I'll post pics a bit later. ( sorry to disapoint). They are in a homemade brooder with food and water and a light for heat. They are eating and drinking. I've had to refill their water twice now. Quick question about the light. Do they need the light on all night? It's a dome light with a 100wt bulb in it. They are cuties. I wasn't expecting them to be so small though. They are so tiny. When can my children handle them? My kids are gentle with animals and will be supervised. Will the ducklings get sick if handled to much during this time? They were hatched Monday so they are only two days old. I'll post pics as soon as I can.
Think you can handle all this cute??
My two cayugas and three chocolate runners. Two of the runners are going to their new home today and we will be keeping the other three.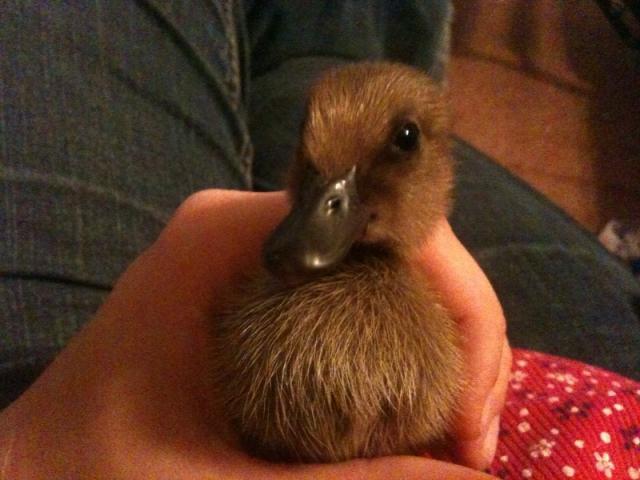 One of the chocolates. She's so cute!!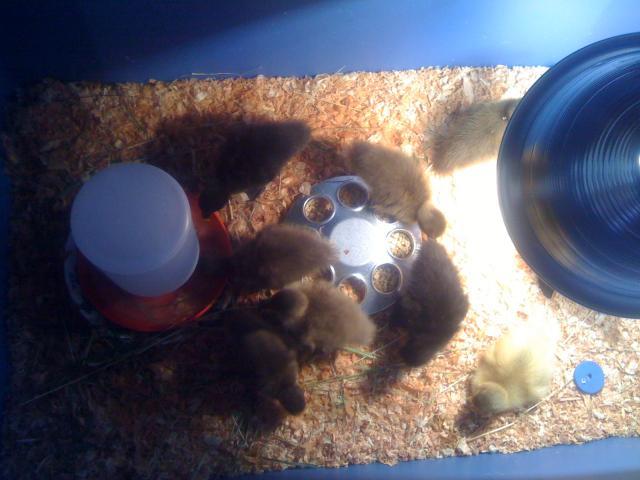 Brooder set up.
Last edited: