Songster
Premium Feather Member
Feb 24, 2021
708
1,217
236
Good morning lovelies!
Can't hardly wait until Monday, 27 hrs and we will be having lunch,lol
Sally, that is awesome news about your girls being completely integrated. On the ones I am thinking of getting, the Wyndottes, the information around is that they are pretty calm chickens. I am not sure if it is true but not yet on the getting new girls.
Anyways, Have been busy.Yesterday the run roof part 2 began and putting tarps up around for winter. Just need to get the hay ($8.50 ea) to cover under coop areas in the south, east and part of north. I should not worry about the west because it is a small hallway between the coop and the house, right?
Here are some pictures of yesterday's work and heading out to see what more can be done.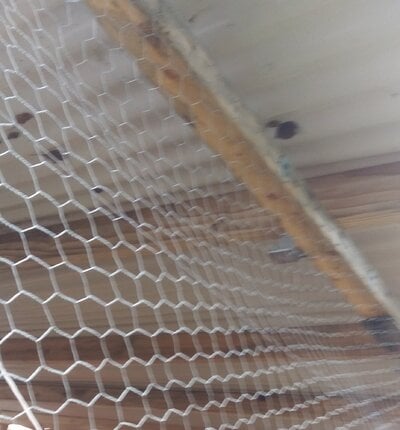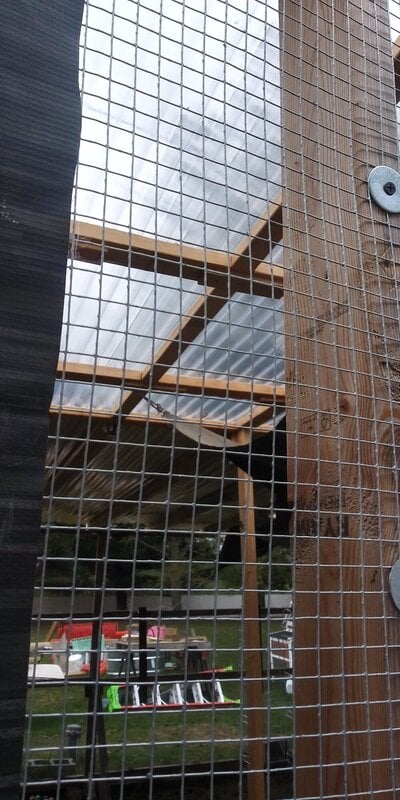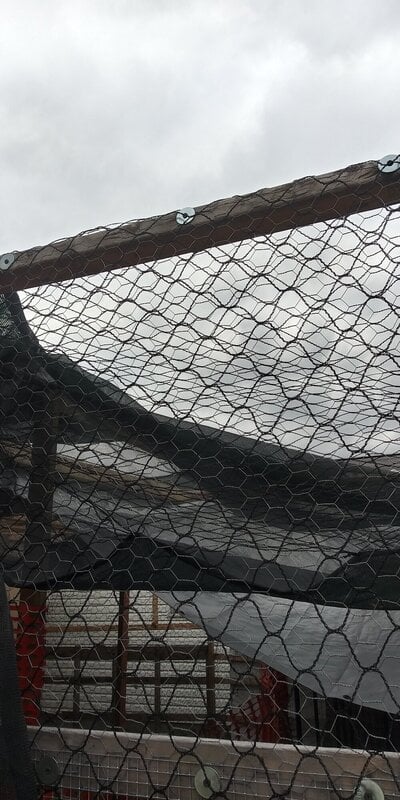 The new beige color roofing looks a lot better because it provides a lot of shade for the girls. The side that goes out from coop is all clear which gives them sun light but they will not get wet and the sun is not as bright.
See ya later!
~Hugs~and~Kisses~