Jun 26, 2008
9,089
16
271
so, i promised to start a contest today for a package of yummy treats to be sent to someone in the mail this week. nothing like getting a nice package in the mail.
the cookies are all baked and the house smells lovely! we picked three great recipes! the pictures below are examples of some recipes we like here.
You will receive: Dollhouse Cookies, Cocoa Oatmeal Cookies and Grandma Batchelor's Icebox Cookies!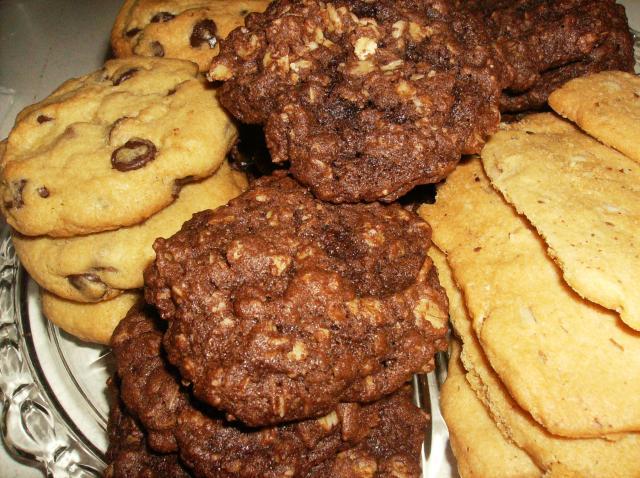 WE'VE CHOSEN A WINNER!!!! (and yes, the runners up get a box too, so please send me your addresses also)
Mary Of Exeter!!!!
Congratulations! our daughter Hannah empathized with you so much and pushed your entry over the edge!

she's had to go through phases in life where our health affected the food on her plate too!
and a runner up!
Zahboo!
um, anyone that can say...I want em and I'm a fatty that likes cookies! is top notch in our books!
and.....a third runner up which will be sent a prize from Ol' Fashioned Hen who felt compelled to donate a baked prize when she saw this contest! Thank You Ol' Fashioned Hen, you are a blessing to us here at BYC you greits cookin' woman!
that third place winner is....

FrenchHen!
my son picked you because he knows what it's like to have your mom have to have surgery.
please send your snail mail addy's right quick (before 9 am EST so your packages can be sent out in Tuesday's mail. they will be sent Priority with confirmation numbers.)
Thank you to everyone who played and congratulations to the winners. It was a blessing to my family to make the cookies and it will be so fun to box them up and address them! Thank you so much!!!!
Last edited: