This was so funny to me, that I had to share.
I hatched these two in a crock pot and didn't particularly want to use a heat lamp since it was just 2 chicks...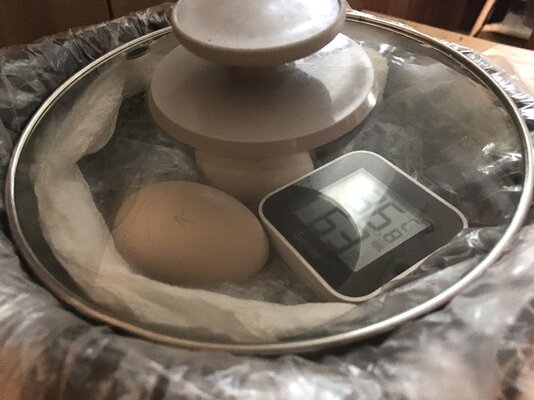 So back in the crockpot they went

Meet Little High and Little Low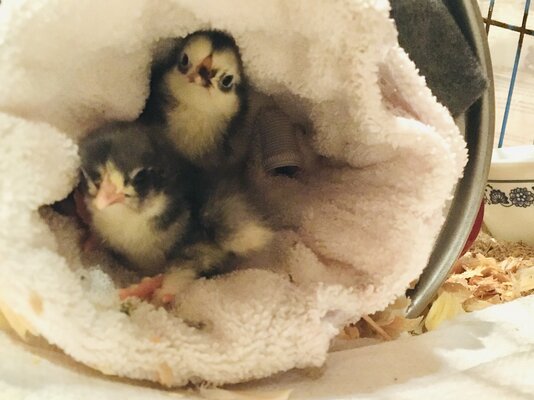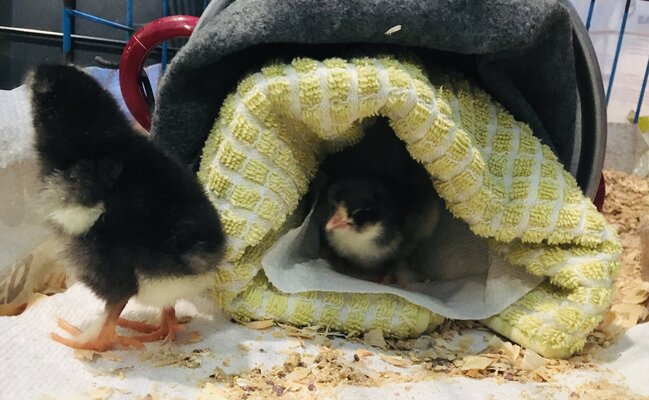 and their mommy - Crockpot.
I did what I could to mimic the conditions under a broody: cozy, dark and warm. the towel is normally folded down at the opening to keep the heat in.
I had to change out the previous towel because they pooped on it. (What did I expect). The new towel is now lined ingeniously with a sheet of paper towel

Momma Crockpot is hooked up to a thermostat controller for auto shut off at 38C.
It must be super snuggly in there because they aint making a peep

My last brooder babies under the heat lamps were for sure a noisy bunch!