Nov 18, 2010
3,444
95
221
My Coop
I think after hearing the my new chicks that hatched on 2/25, Ms Fuzzy has decided to go broody. I actually wanterd her(or somebody) to go broody because I have 41 eggs set to hatch and ordered 25 from a hatchery(Welp) for 3/16. I went to get her egg yesterday, and she puffed up, growled, and started pecking me!! I checked for an egg earlier today and I had to use a stick to lift her up. She does have 2 golf balls to sit on.
Here's a pic of her in her litter bucket nest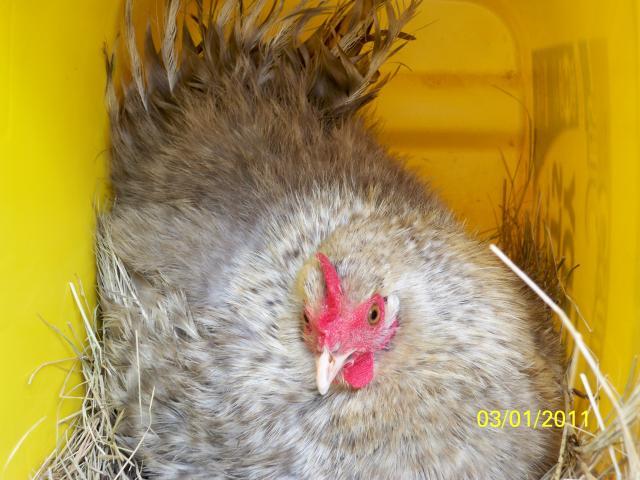 Now I just gotta make sure nobody else decides to go broody, I only have 5 hens.