Jan 28, 2011
1,021
18
199
These guys I got on April 20th, and they were around 2 weeks old then. So they are about 6 weeks old now. When can I tell if I got boys/girls? I have a few pics of them, any ideas or is it still to early? Also curious of what colors I got.
Here is a group shot of the three in question (the other little one is a call duckling) The one in the front is a little larger than the other two and has a bolder personality. It also has black feathers coming in edged in brown.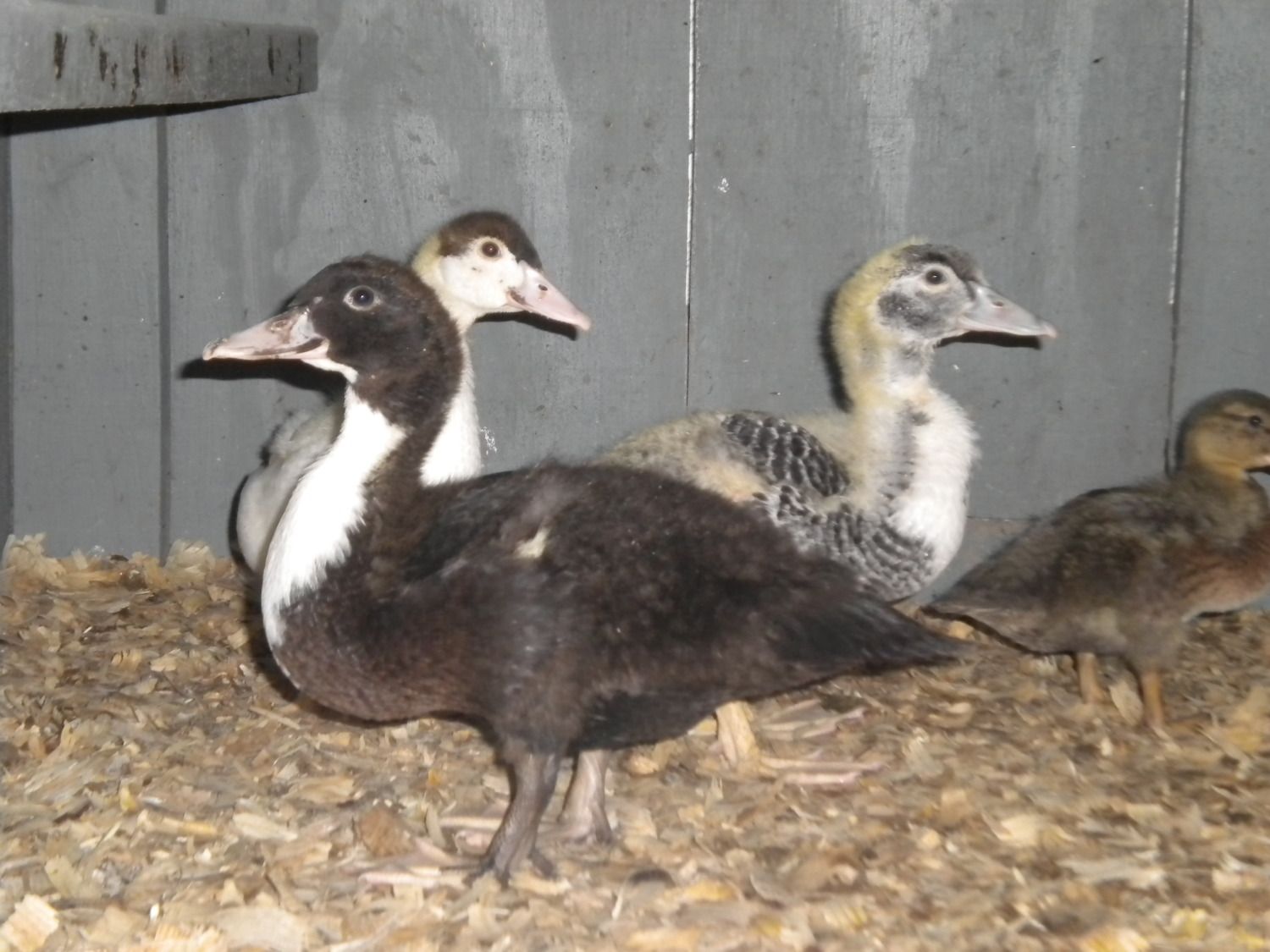 A better shot of the little striped one, this one is the middle sized one. Not as bold as the dark one but still fairly friendly. Is has the stripes and a white patch on its chest.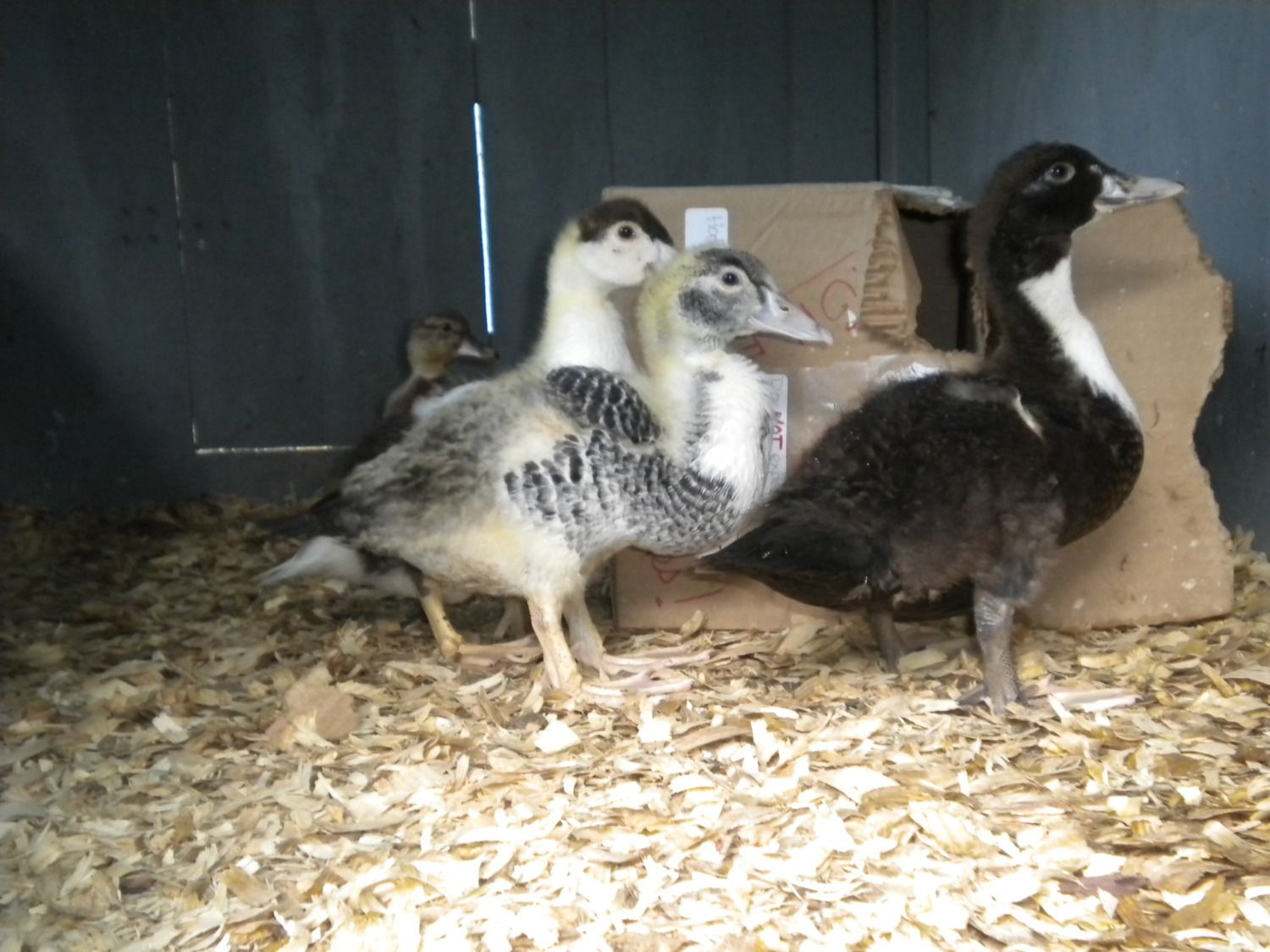 The shy one and the smallest of the group. It is mostly white with blackish/brown patches and blue eyes!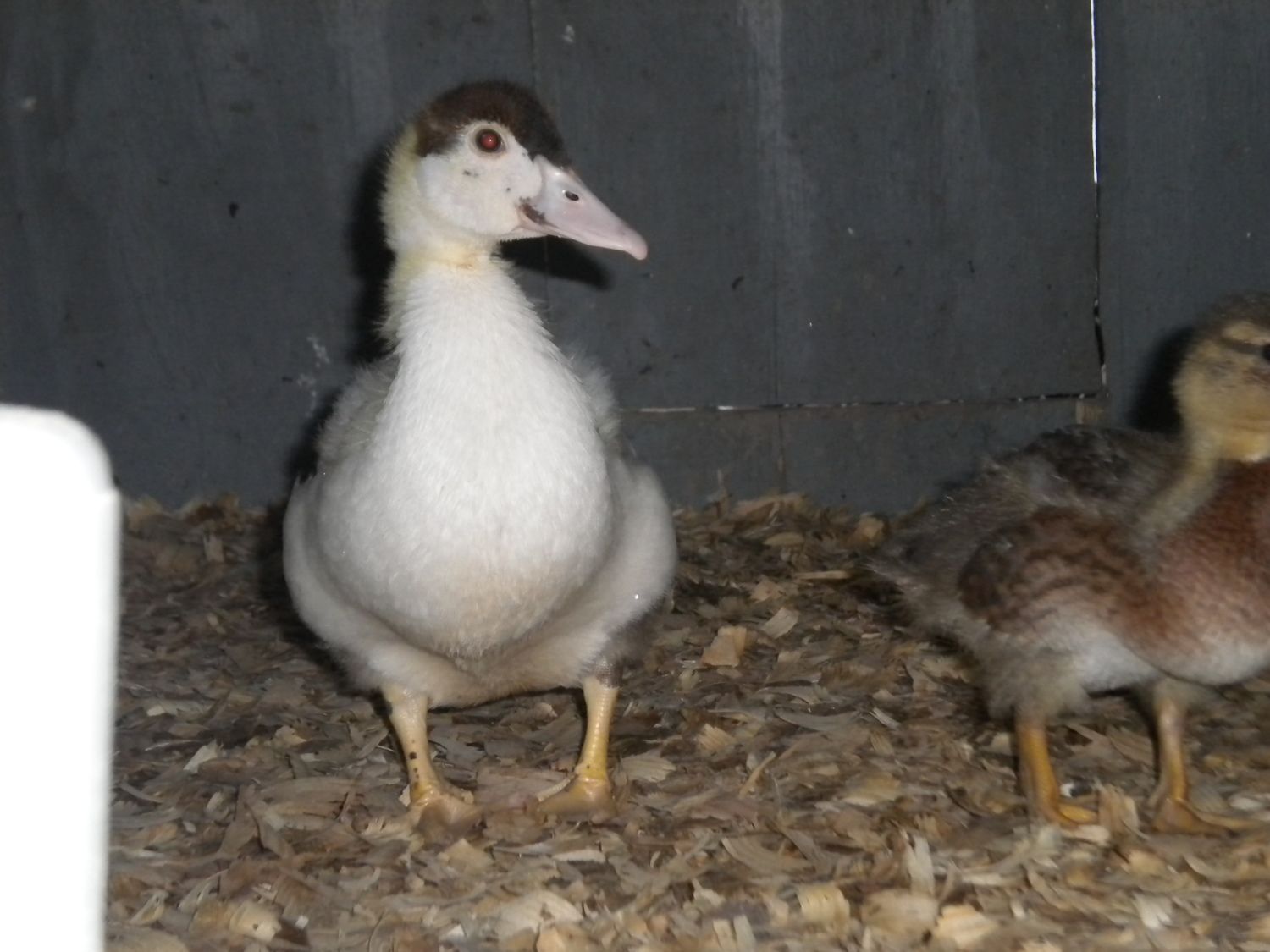 And a few more pics at different angles.