Apr 24, 2008
1,602
16
181
UPDATE-WE ARE ONLY BEING FORCED TO GET RID OF OUR ROOSTER. HIS NAME IS LITTLE JERRY SEINFELD. HE IS A SIX MONTH OLD BLACK COCHIN BANTAM AND IS THE SWEETEST THING EVER. HE IS USED TO BEING TAKEN INSIDE EVERY NIGHT FOR VISITS, SO HE IS EXTREMELY TAME AND EVEN KNOWS THE WORD "CHEESE"

HE IS PRETTY TINY AND CAN STAND RIGHT IN THE PALM OF YOUR HAND AND LOVES TO BE TOTED AROUND. HE STILL CUDDLES UP INSIDE MY SHIRT AND STRETCHES OUT AGAINST MY BODY LIKE HE WOULD WITH A MAMA HEN

AND GOES TO SLEEP. HE HAS JUST RECENTLY DISCOVERED GIRLS ALTHOUGH MOST OF THEM DON'T GIVE HIM THE TIME OF DAY BECAUSE HE IS 1/4 THEIR SIZE, SO IT WOULD BE NICE IF SOMEONE WITH BANTAMS WOULD TAKE HIM. HE WOULD MAKE BEAUTIFUL BABIES

LAST YEAR WE HAD THIS SAME SITUATION WITH OUR ROOSTER, AND THE SO CALLED FRIEND OF THE FAMILY WE TRUSTED TO TAKE CARE OF HIM, KILLED HIM. SO FOR THIS REASON I AM BEING VERY CAREFUL FINDING A HOME FOR HIM. I DON'T WANT TO GIVE HIME TO ANYONE THAT RAISES ANIMALS FOR MEAT. I AM NOT TRYING TO ATTACK ANYONE, BUT I AM A VEGAN AND DO NOT BELIEVE IN HARMING ANIMALS FOR ANY REASON. THE ONLY WAY I CAN BE SURE HE IS NEVER HARMED IS TO FIND SOMEONE THAT BELIEVES THE SAME. I KNOW I DON'T HAVE MUCH OF A CHANCE FINDING ANYONE, BUT IF THERE IS SOMEONE OUT THERE, LET ME KNOW.
THESE ARE FROM WHEN HE WAS A FEW MONTHS OLD.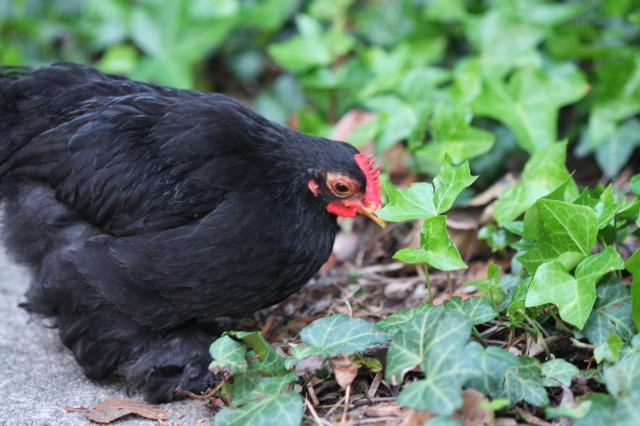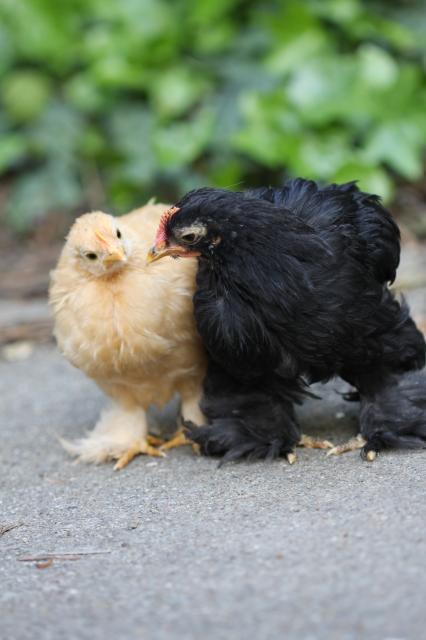 We recentley had a miserable neighbor call the cops on us for having chickens. These are our pets and will only find a home for them with someone who will not eat them or sell them for slaughter, and will give them the BEST life possible. There are seven hens and a bantam rooster. So you will need to live in the country and LIKE roosters. They need to go together. We ended up with a rooster accidently a year ago, and thought we found a good home. A few weeks later, we found out that this person had killed them for making too much noise. For this reason, I am being extremely careful finding a home. I know that there is not much of a chance of finding someone that will promise on their life not to sell them for slaughter after a few years, but I am going to try. If not, I will need to give them to the animal sanctuary. I would like to find a home closer though, so that they will have more human interaction and we can visit them. The hens are all nine months old, the rooster, six months. He doesn't crow all that much, and is not too loud. But he is still young and might get more rooster like

, so AGIAN if you don't like roosters, please don't respond. The hens are laying beautiful brown blue and green eggs. They are EE's and the rooster is a bantam cochin. We live in Alameda, so the closer the better. Here are some pictures. We are not sure which girls to re-home yet, so these are some random pictures of all of them.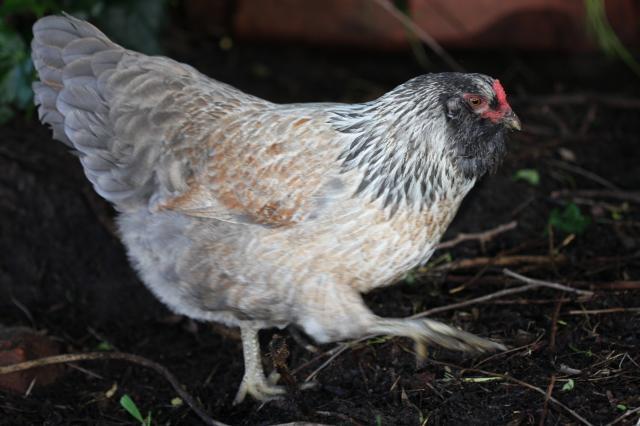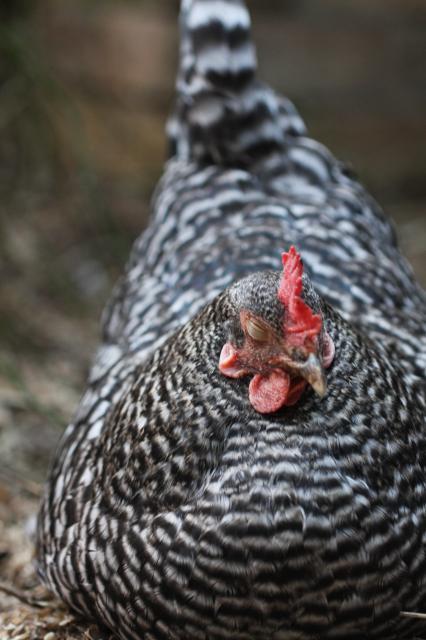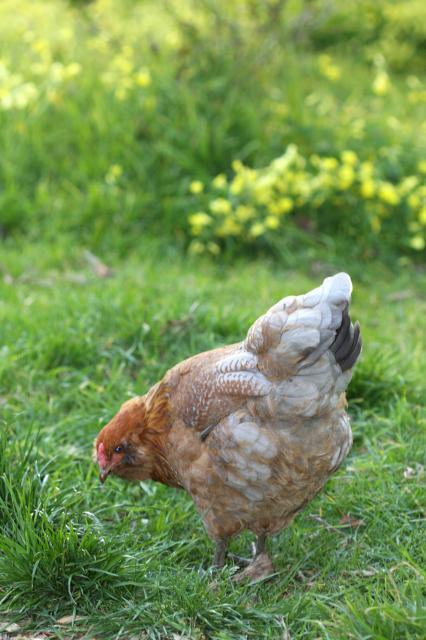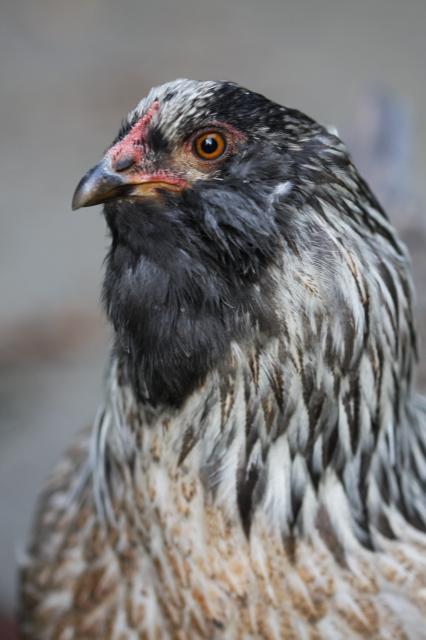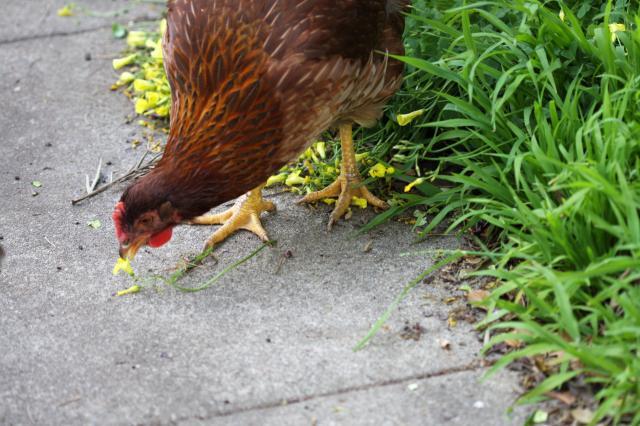 Little Jerry Seinfeld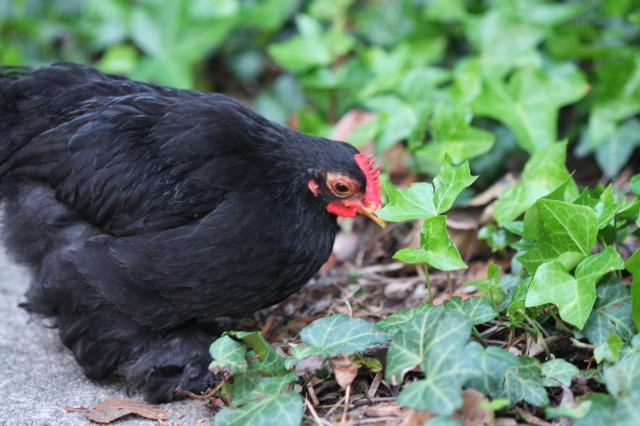 Some eggs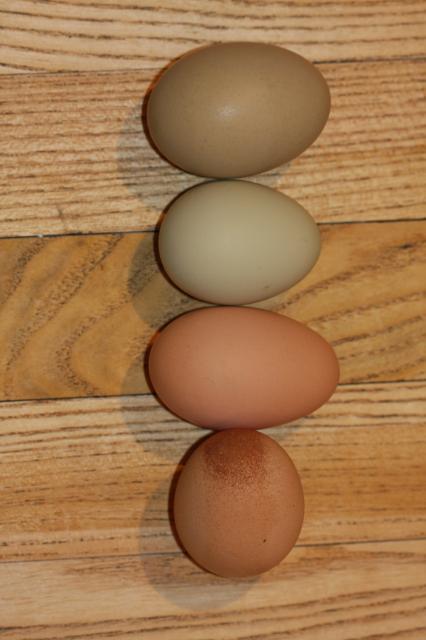 Last edited: