I'm getting excited about the coop...we only have to shingle the roof and put wire around the bottom of the coop and it will be done ! YAY ! It was way more work than I thought, I'm not a builder, but as simple as it is, it will be worth it. here are some pics of the progress...
This is the 10x4' run...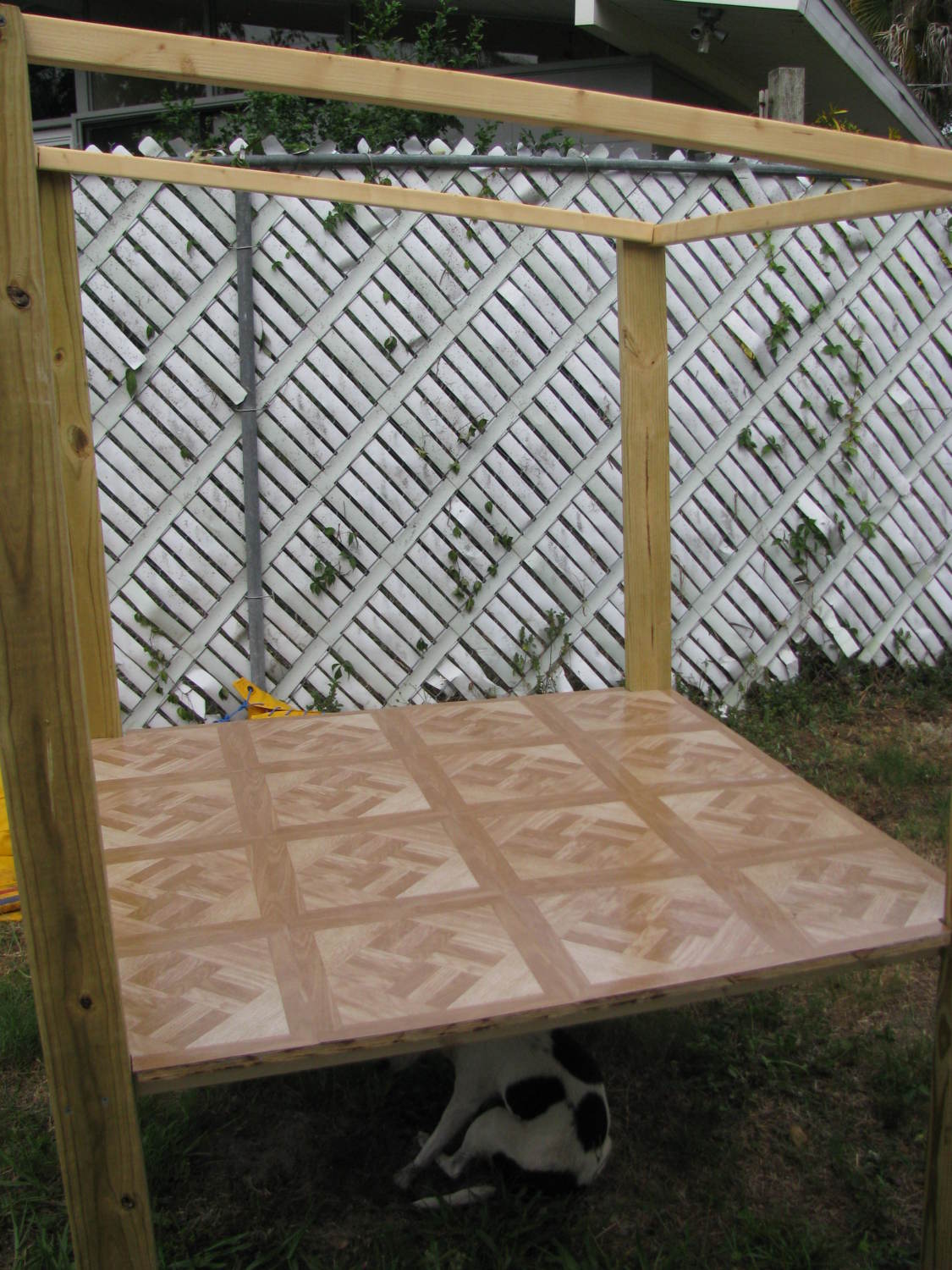 The floor and frame....
2 sides on, this is the front.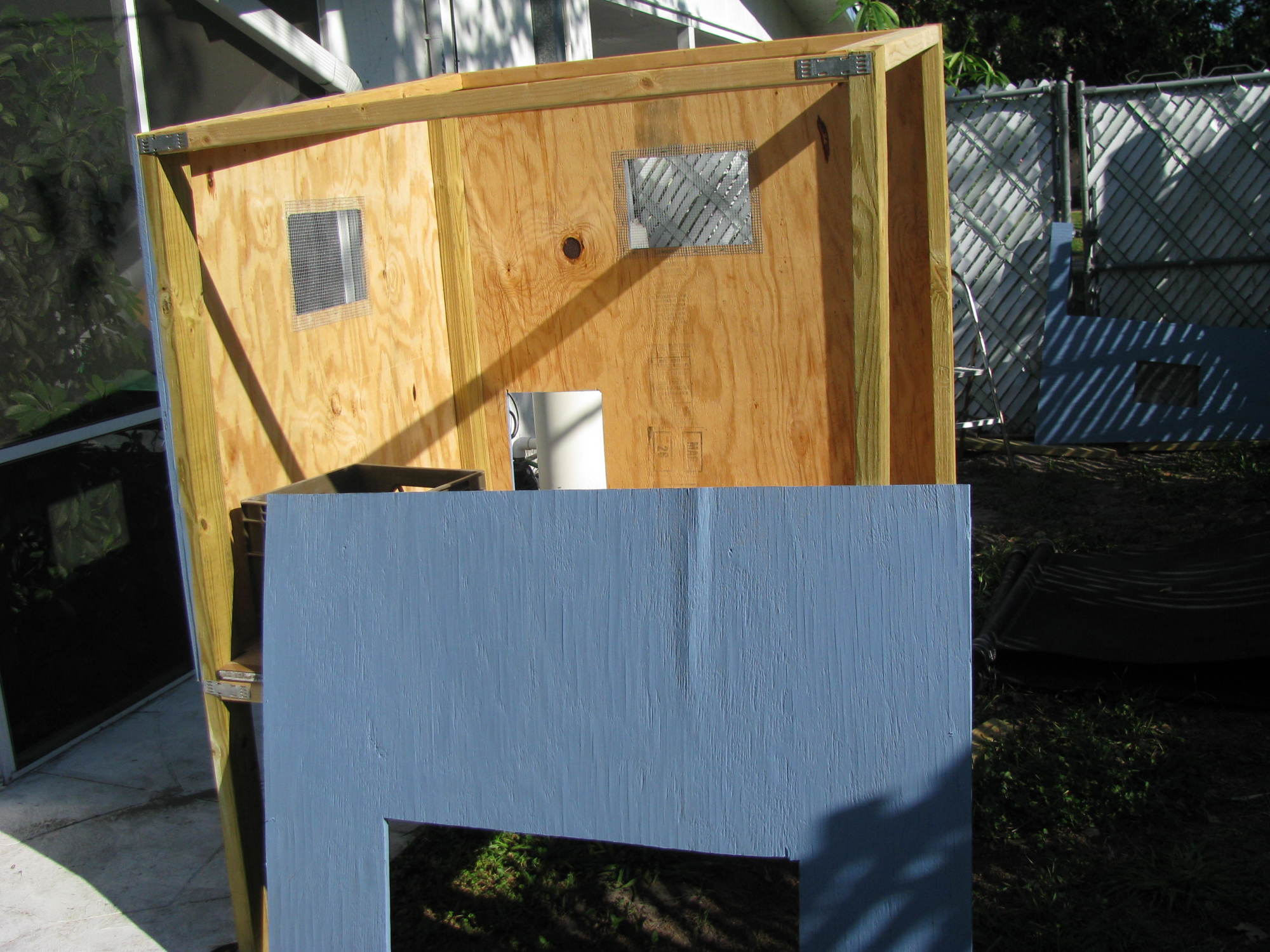 This is the back, I am going to use milk crates for the nesting boxes.
This is the front and ramp, not quite done yet...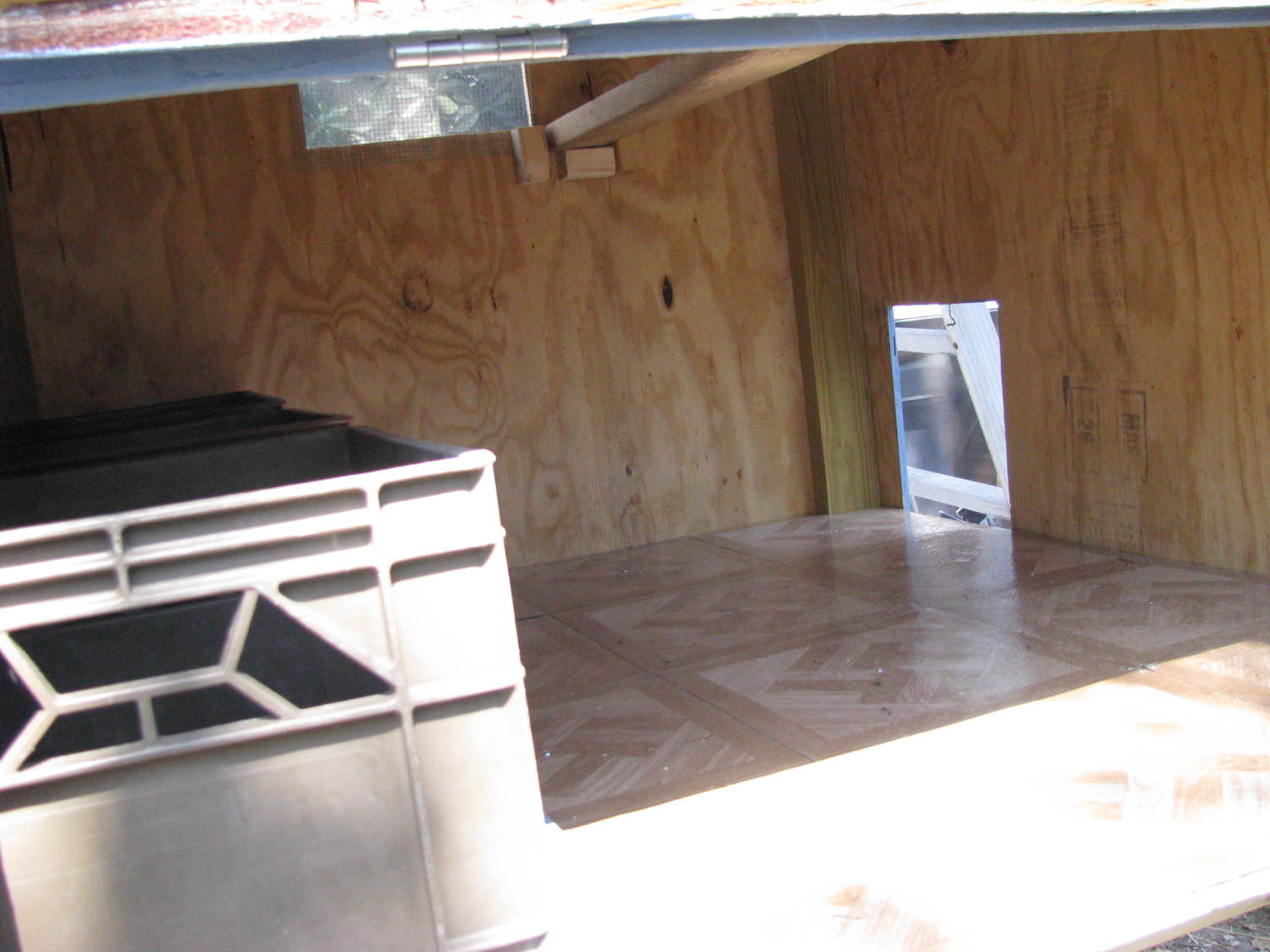 The inside and roost looking in from my hinged "cleaning door"...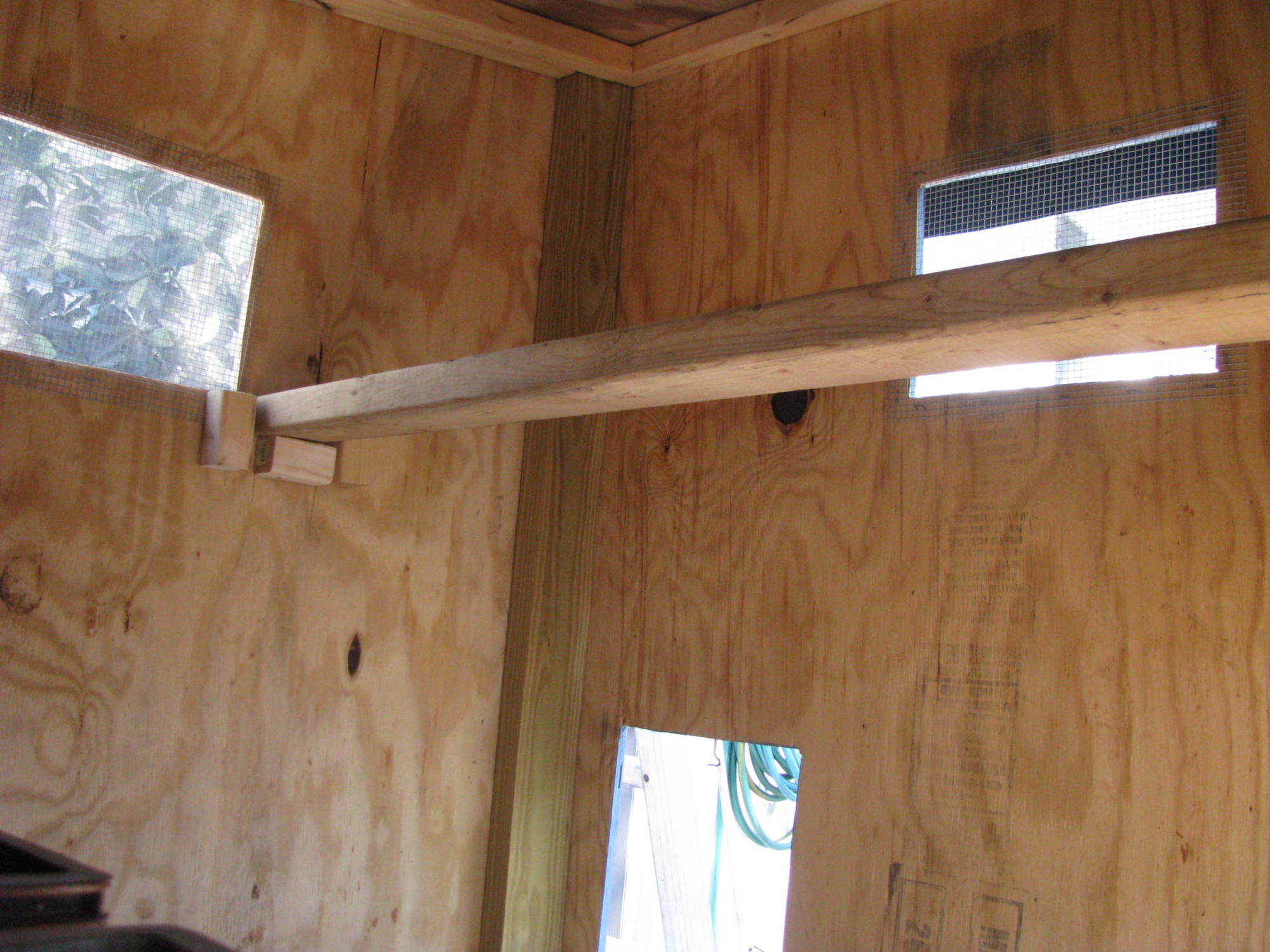 Looking up at the roost...I hope the girls like it !
What do you think?
Last edited: