Look what I found in the broody box this morning...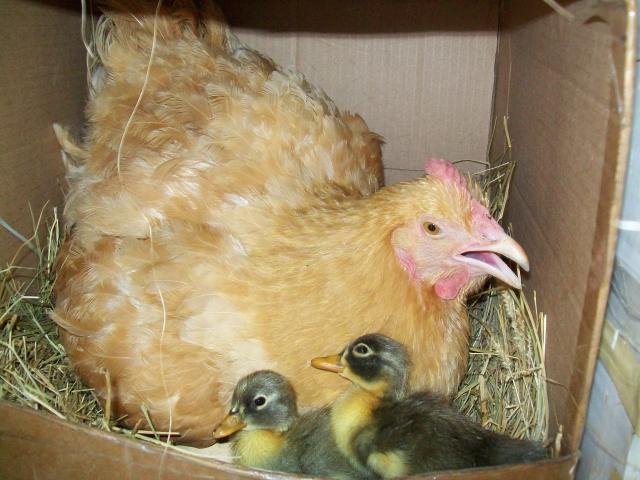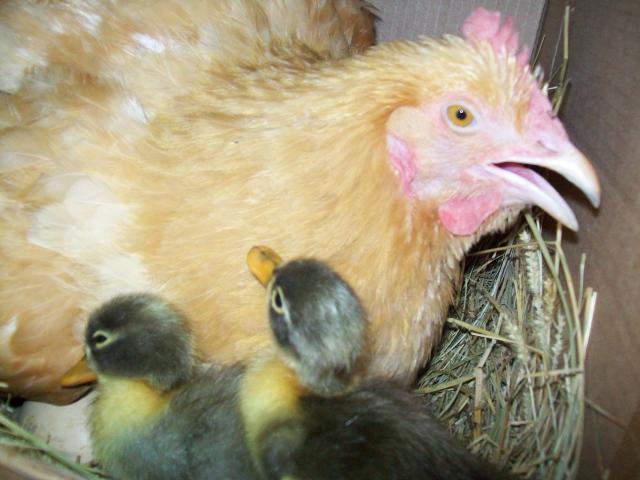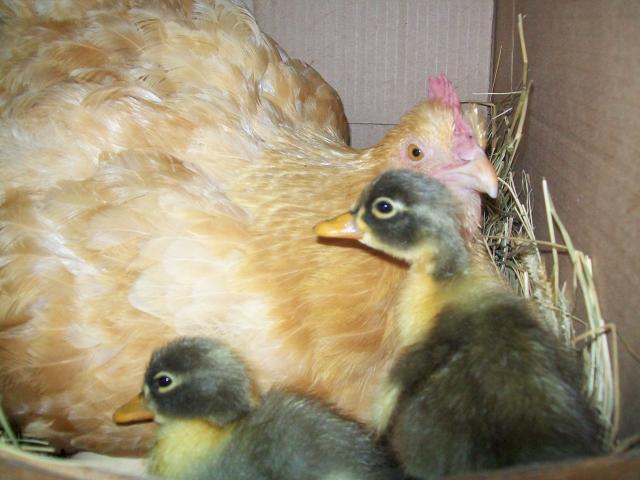 I think I already have a favorite, LOL. The one taking a three second nap is so sweet! The other one likes to hide behind momma, and I had to keep bringing him/her to the front for pictures! But they're both so cute!
The ducklings are a Black Swedish/Khaki Campbell cross. The hen was/is sitting on 3 duck eggs and 7 chicken eggs. The ducks were due tomorrow, and the chicks are due the day after. I don't know why they hatched so early...
I'm SO excited!!!

This is the first time I've ever had a broody hatch eggs, and they're my first duckies!
P.S. The hen now has a name... "Ducky."

Last edited: