Nov 11, 2008
2,351
15
191
I am so upset I don't know what to do! He is a almost 2 yr old Golden Retriever in my fenced yard. He is my kids best friend. I have him, his "sister" who is a black lab mix and another much older dog. He is the only one I have had a problem. This is the 2nd person he has bit since December. The first was the neighbor across the street who reached in the fence and the 2nd was just now the mailman was putting a package in the box on the outside of the fence. Sonny jumped up and got him on the arm. He was also pepper sprayed by the meter reader who came in the yard at the beginning of the month. We have a 5 acre property, totally fenced, my dogs have NEVER been out of my yard except to go to the vet, and now one has bit 2 people! I don't get it. I do have 2 large Beware of Dogs signs on the fence. I feel terrible for the people that have been bit but what can I do? Both times my dogs were on my property. I already found out what day the meter reader is coming next month so I can make sure the dog is locked on the porch. The thing is, is that if I meet the person at the gate and they drive in and get out he is their best friend. It's only people standing at the gate that the dog is having a problem with.
Is there any way to correct this problem? Does he think he is just protecting his property/kids?
This is the same Mail person we have always had and he has always put the packages in the box for us. Now he says he won't because he technically isn't supposed to be getting out of his vehicle if there is a dog in sight. I don't blame him but I want to strangle this dog now! I don't know if I can break him of this or how I would even go about trying to break him.
Any help would be appreciated.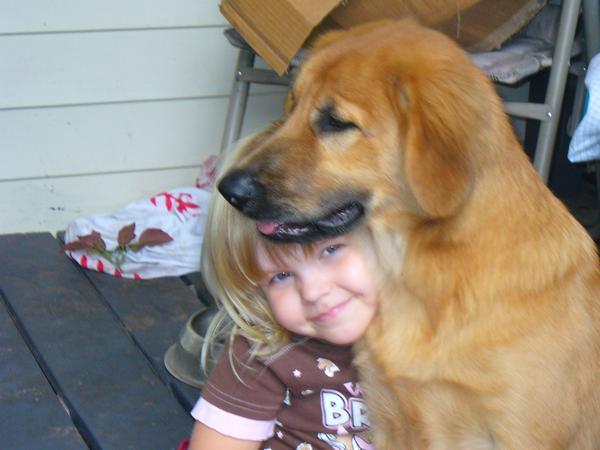 This is a picture of him......