I run the Alien Chicken Asylum
9 Years
Here's pics of my 4 bantams. My hubby got them for me special the other day...
They are so sweet.
Names are "Fudge" (golden sebright), "Happy Feet" (D'uccle), "Shoeshine" (Porcelin D'uccle or Cochin), & "Milo" (D'uccle)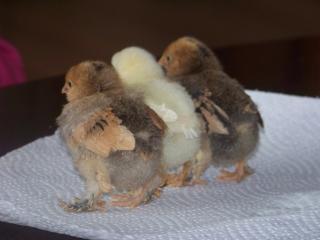 The "Trio of Fuzzy Butts"...
They are so adorable...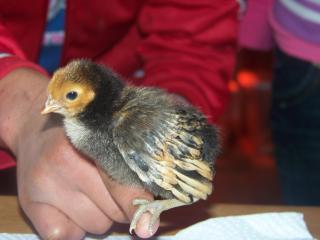 Fudge showing off her new feathers..