So, some of you know that I bought ducklings from lovesduckies (AKA Heather) from our duck board last year. Some of you also know that recently her Muscovy hen, the mommy of my ducks, went missing. Apparently, my clutch that I bought was her only successful hatch. I just found out about this today because I wanted to share my good news so I looked up lovesduckies to tell her. How sad! Heather, I know it's been about a week now but I'm going to keep hoping that you can find her!
I hope the pictures of your grand-baby ducklings will help ease the pain. They all started to hatch sometime last night and have been continuing to hatch throughout the day. I just got home and found a new wet baby getting cleaned!
On the left we have Paloma, on the right we have Pinky, and in between we have the first signs of the squee-able cuteness!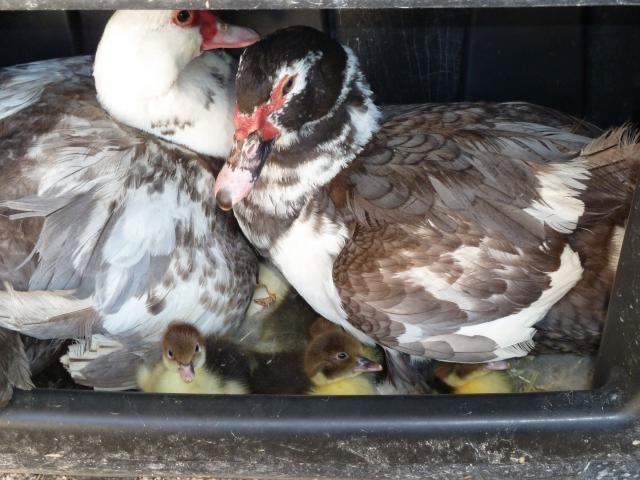 Here is the third mommy, Bucky, with the rest of the hidden babies after her sisters went for a quick bite