Rebuilding my Farm
9 Years
Dec 30, 2010
2,486
66
226
She had a calf yesterday!!! WOOT!!!

e
It was sorta unexpected. I knew that she was getting very close, and got the shed all cleaned out for the calf's arrival, and was going to pick up 4 bales of straw from a farmer at 7 pm. I had got started scraping the bedding out of the Chicken Mansion at 3 pm, but went in the house to get something, when my youngest sister ran in the house yelling that Bella had a calf! I grabbed my shoes and ran out of the door saying ''Where is she?!'' My sister said in the far corner of the 6 acre pasture right next to the woods!


Warning- picture and cuteness overload!

Days before birthing-
Bella- Angus/Guernsey cross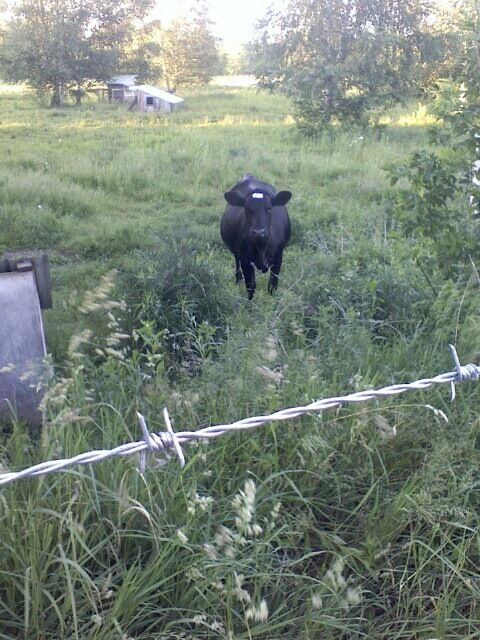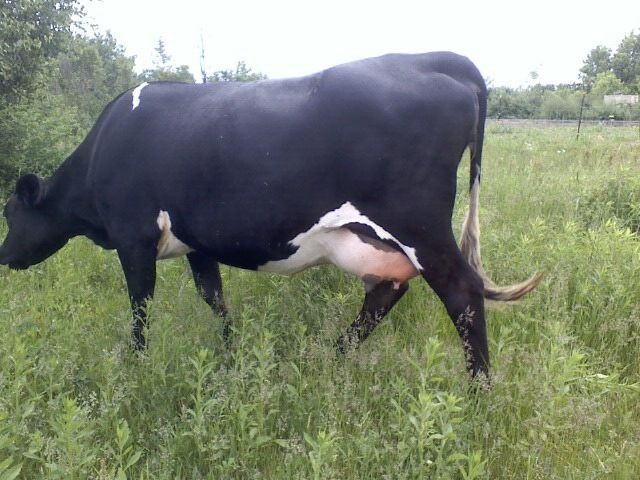 Yesterday-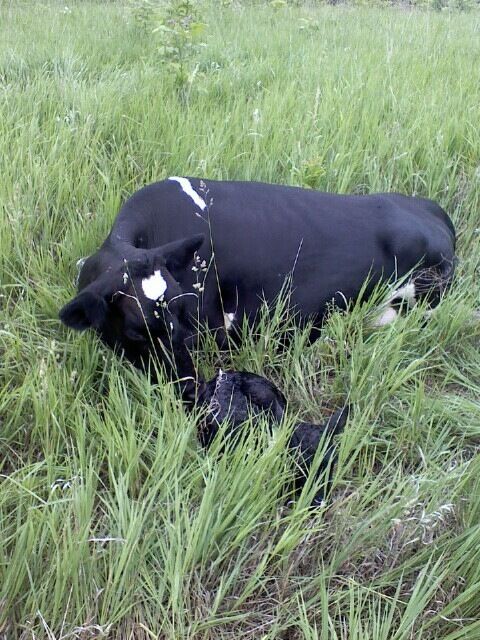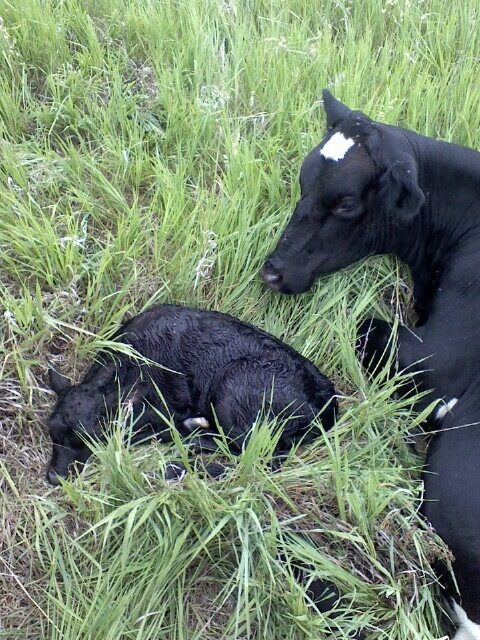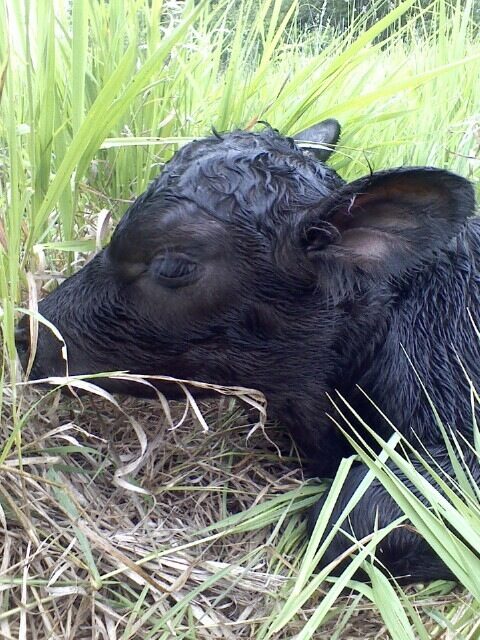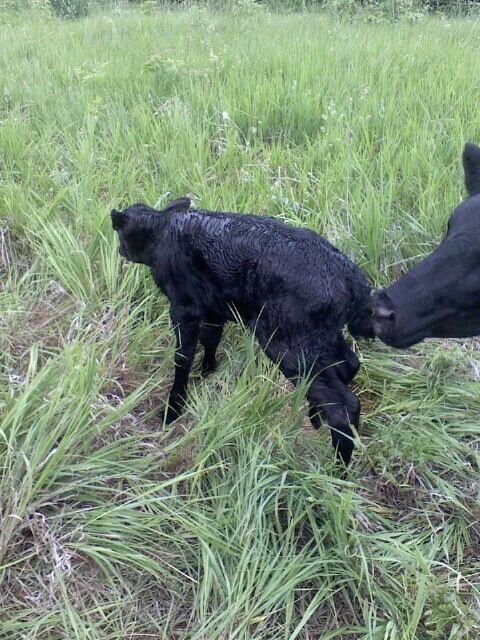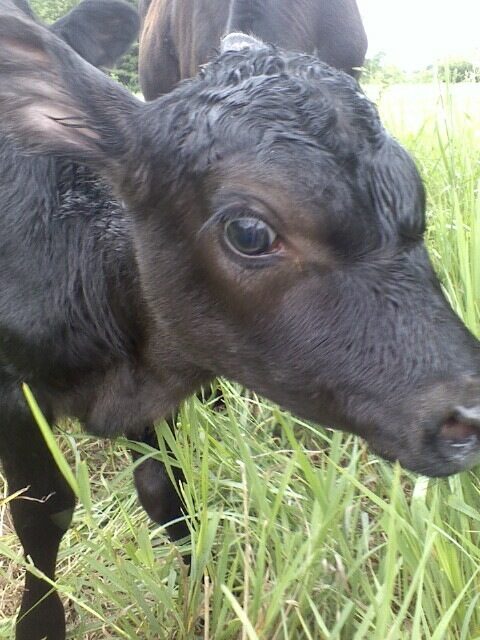 See how close they are to the woods????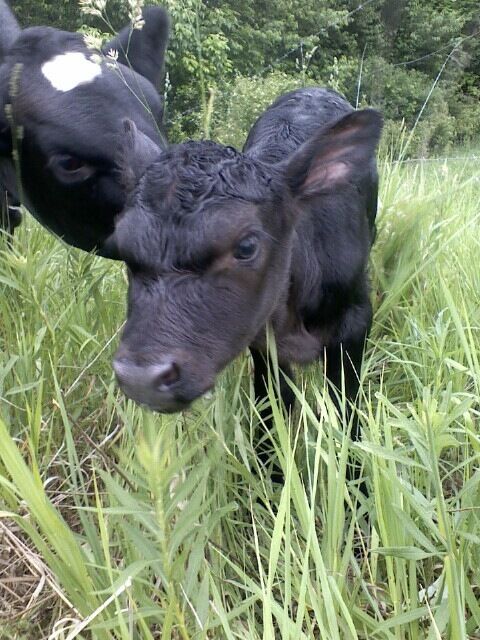 The calf trying to nurse.
Got it! YUM!!
The boys checking the calf out.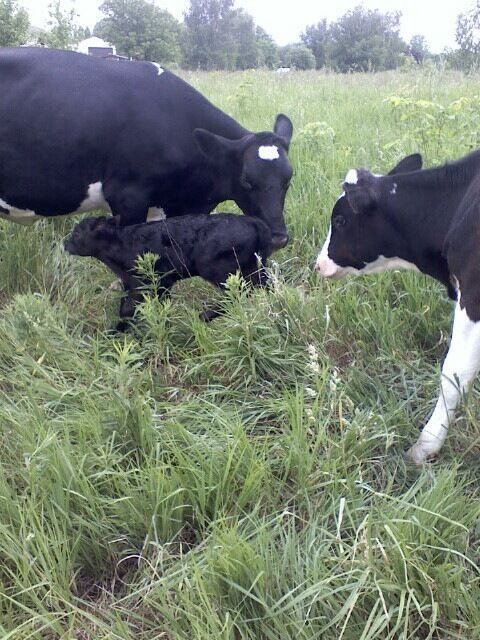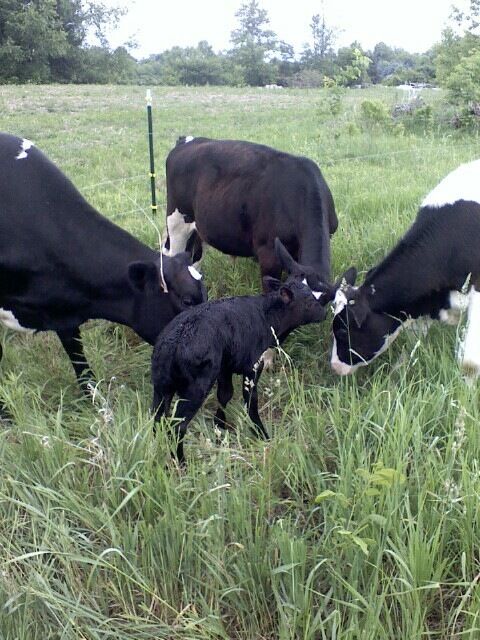 The weather condition, it rained hard later, and I was wet trying to get the calf to the shed, and it took us an hour to get Bella in the shed.
The calf is a girl!! We named her Maybelle, as she was born in the last day of May and the mother's name is Bella.

The father of Maybelle is pure Angus.
Bella is very protective of the calf, she had charged at some of my siblings and me! When she had charged at me for the 3rd time, I gave her a firm smack on her face, now she does not go after me now, but at my other siblings. I milked her for the first time this morning!! Got 3 1/2 pounds of very yellow milk. Gave the milk to the dog and the pigs, they went crazy for it. I am sure that Maybelle had a few pounds of milk for breakfast, so I am not sure how much she is producing, but will know in a few days when I keep the calf locked up at night, so I can milk Bella for family use. But will let the calf nurse the rest of the day.