Apr 11, 2012
2,142
946
347
My husband got Angus when he was 20, he has had the cat ever since. Moved all over, gone through all kinds of things together, and now, Angus is very ill and may need to be put down.
After building my mini coop for my chicks I cam into the house and saw Angus walking funny. He has been yowling out too. His eyes are dilated and his ears are bright red. It seems he has a bowel impaction. His anus is bulged freakishly. I think there might be some internal damage from straining.
We cannot afford the vet bill, and because of his age (15.5 years) and how frail he is, he might not survive treatment anyhow.
My husband is at work right now. Its 9:46 pm here. He will call me at 10 he works the night shift, and he doesnt know that Angus is sick. I ahve to break it to him so he can make a decision. try and save Angus, or put him down.
Ive only known Angus for a year, and in tha ttime he has been a great cat. He is so full of personality. He loves to talk to people and to tell us all about his opinions. He always knows when its feeding time and will come pat us on the arm to let us know. He often sleeps with my husband, nestled in the crook of his arm. He is as much a part of the family as our boys. I dont know how Im going to tell my husband, but I know I have to.
Angus last August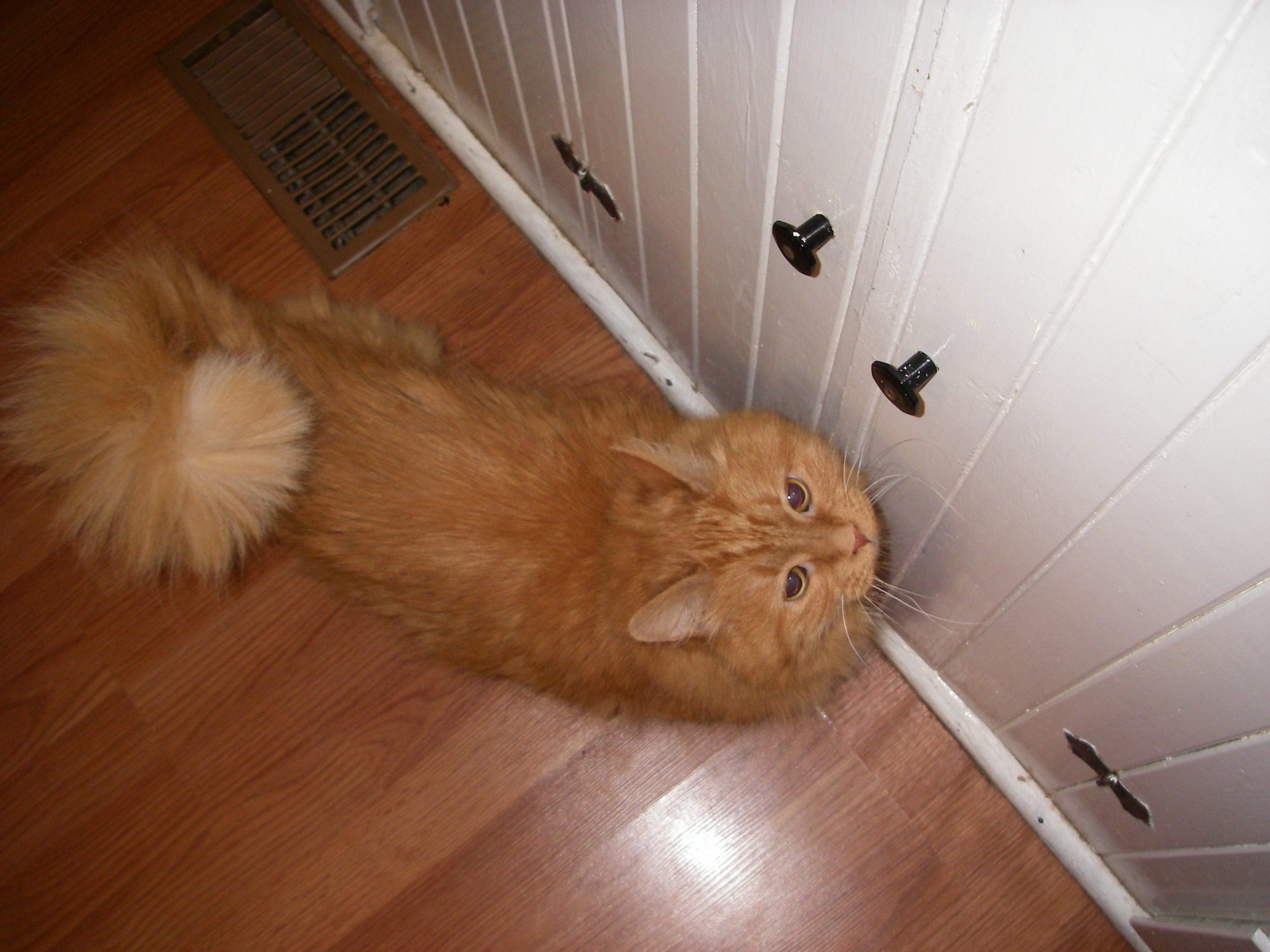 Angus last week.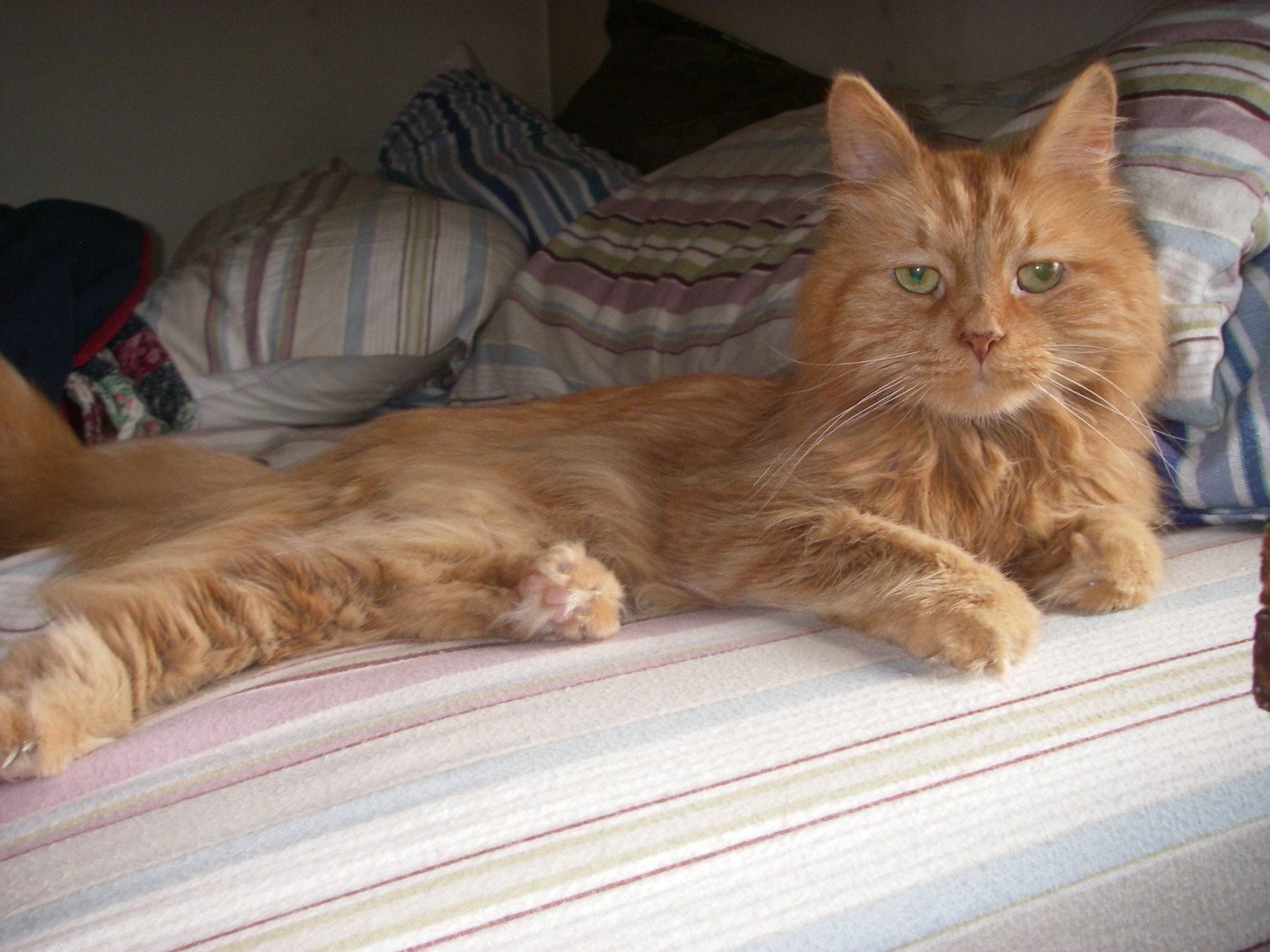 Last edited: