We got them from a coworker of DH's and DH doesn't have a clue what breeds the parents were. Daddy is a HUGE white bird, I don't know about mama.
As babies, they were chipmunky:
The one reddish baby: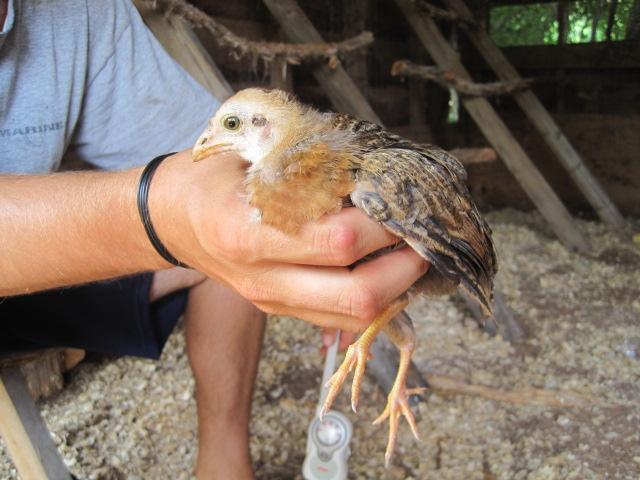 And, now (about 16-18 weeks old we think)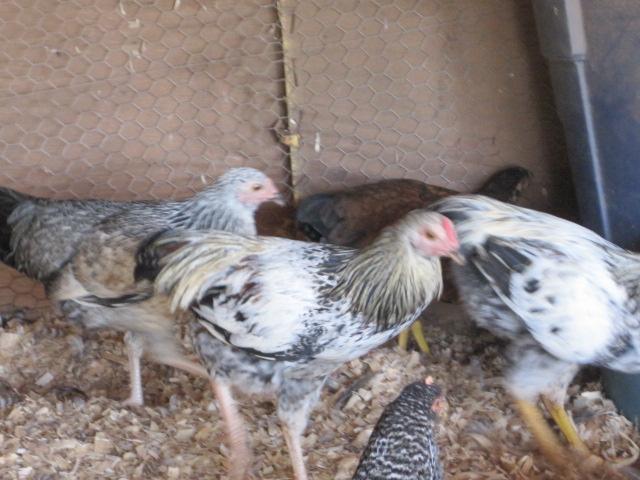 I have "twin" cockerals - only difference is their leg color. Here is "Yellow" in the front of the pic: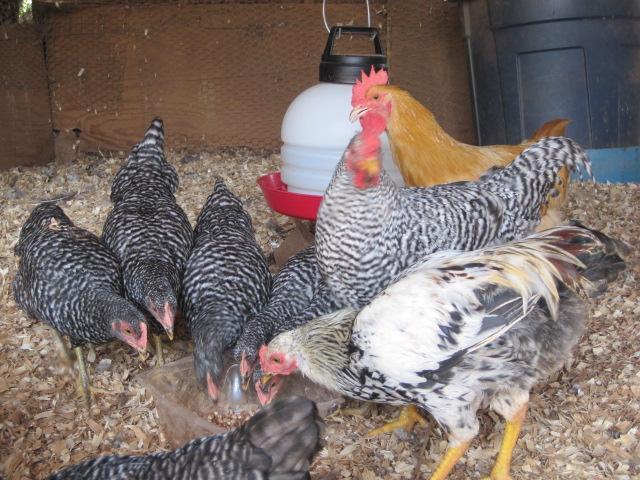 And, again stretching out b/c it is SO HOT!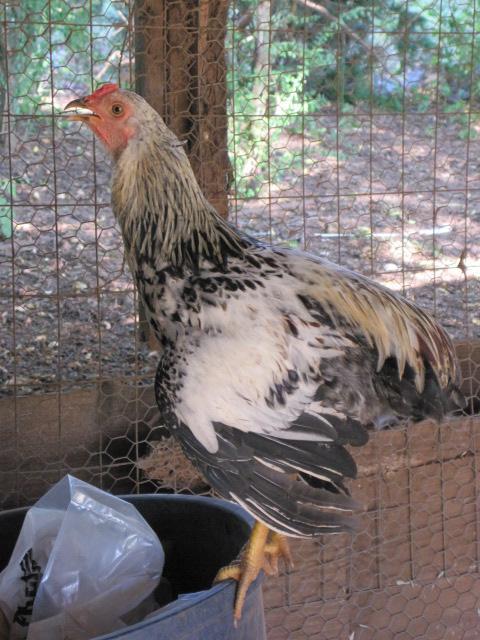 The girls:
Amelia - has a bit of salmon-y coloring on her chest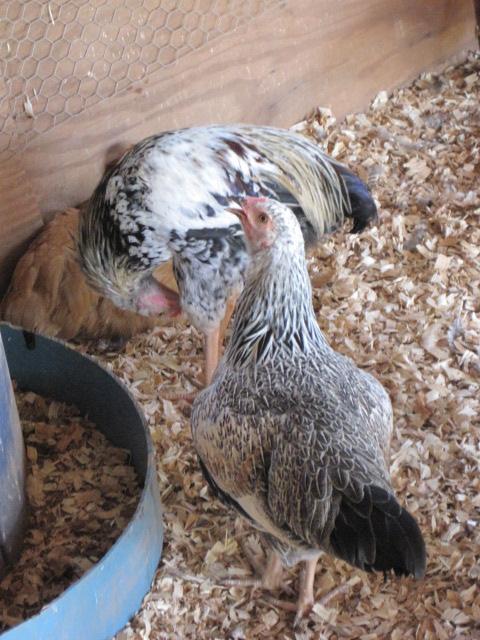 Red light and Amelia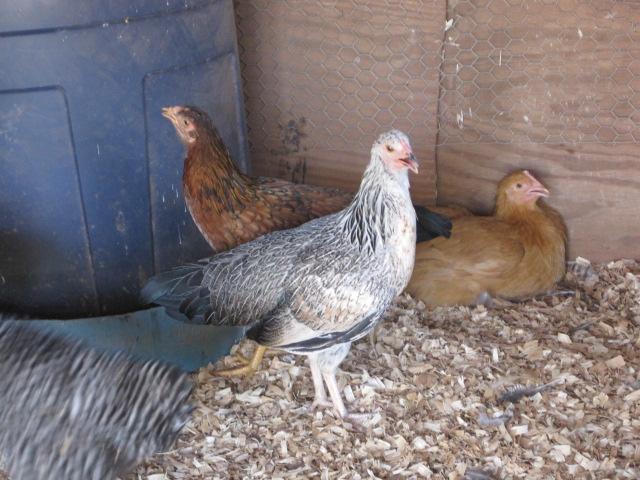 I need to find a better pic of Redlight - she has some black lacing and some partridge-y feathers.
Any thoughts? It's not a big deal, I'm just curious about my babies.