Diagnosed w/ Muscovitis
10 Years
Could this one have some silkie feathering? I know it doesnt have feathered legs, but can it have the feathers?
and can this one be a frizzle? (it was the only one with kinky feathers in the group of his brothers and sisters)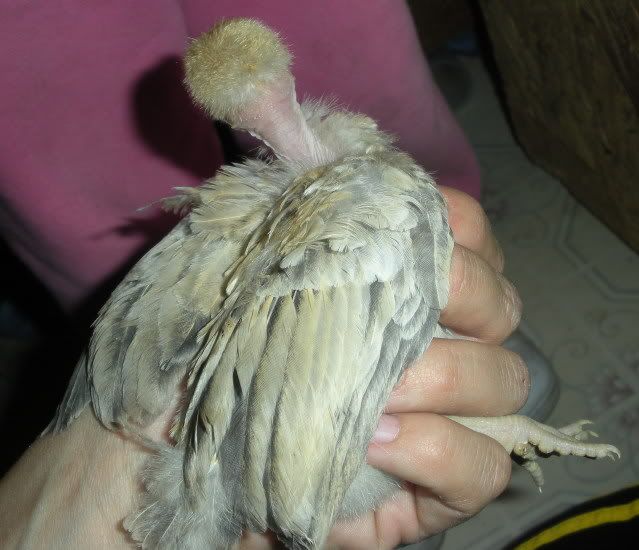 they are appx 1 1/2 weeks from what i was told. they are the same age, hatched the same day
thanks!
Last edited by a moderator: