Well, I have my 14 chicks now and the last 5 I got at a feed store where they were all mixed and no one was really helping sort them. I was told there were Black Sex Links (is that even a breed, or just that they were bred to be easy to sex as chicks?), Araucanas, Delawares and then in the 3-week olds there were Barred Rocks and RIRs. I got two 3-week old Barred Rocks, and out of the day-olds I got 2 Black Sex Links and, I think, an Araucana. Anyone wanna take a look at these pics and see if it looks like that's what I got? They are in with my previous nine chicks (6 days old now) which are 5 Buff Orps, 2 Black Australorps and 2 Silver Laced Wyandottes. Thanks for looking!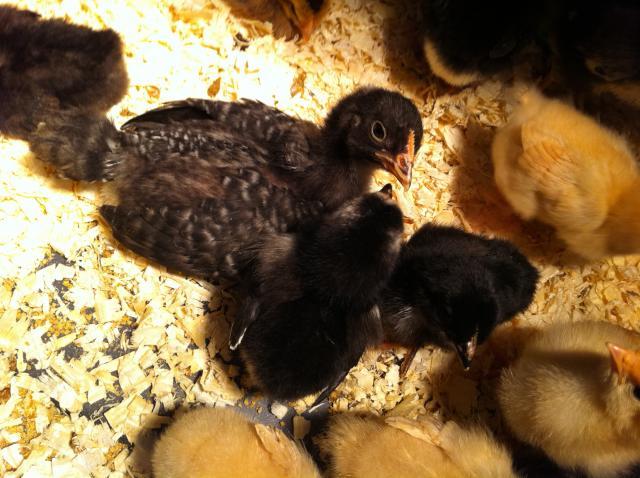 One of the Barred Rocks and maybe the 2 Black Sex Links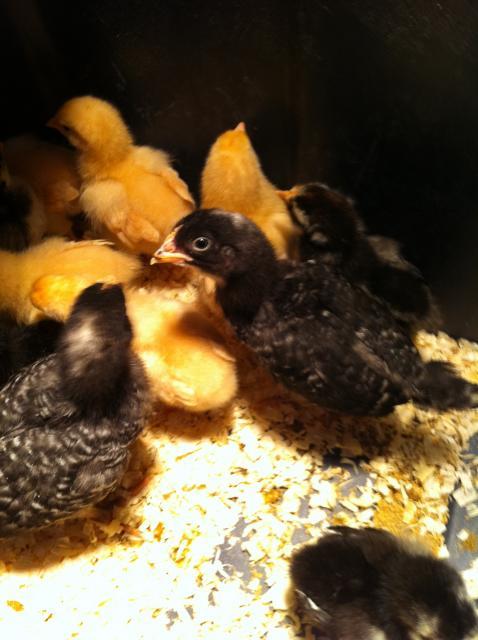 Both Barred Rocks
The Araucana? And one of the Sex Links.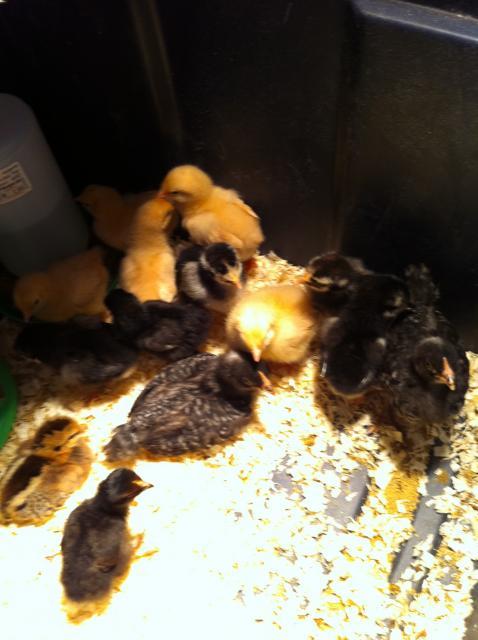 I'm pretty sure all 14 are in this last pic.