I posted earlier about having this built for me, but I put the final touches on. I wanted it to blend in with my gardens. I am very happy with the design.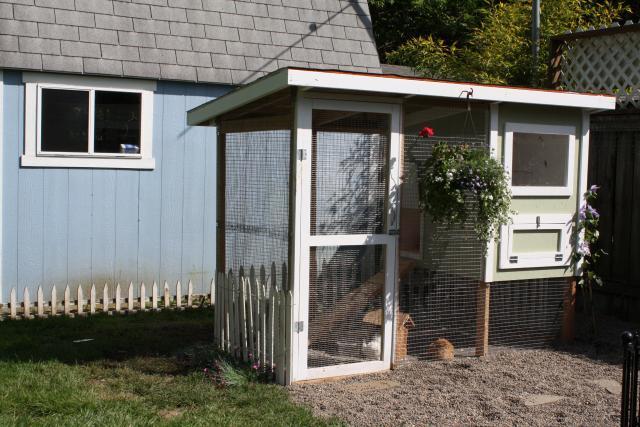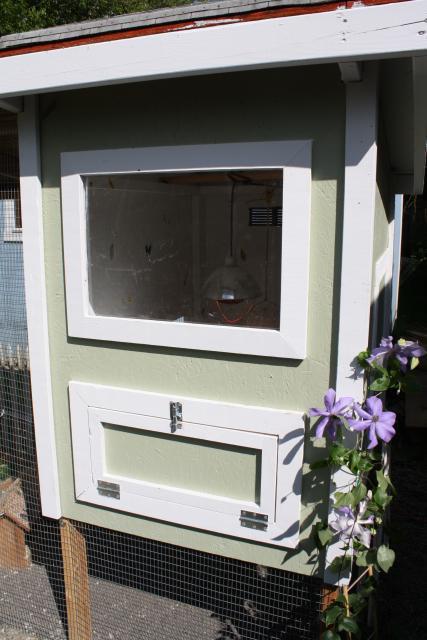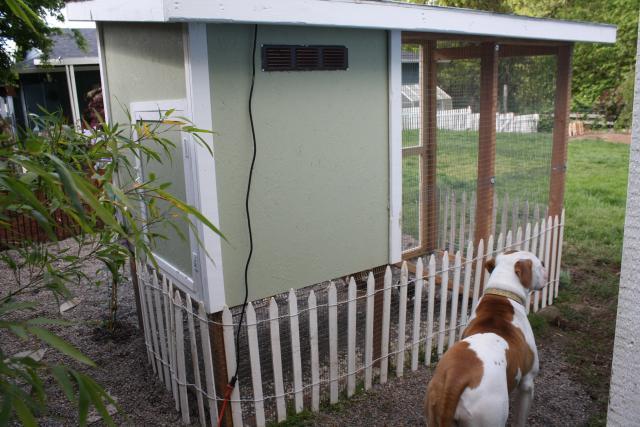 I eventually want to paint nests and eggs on the egg door, plus maybe paint all the chickens somewhere. That is the artist in me..LOL
I put sand down in the run and pine shavings on the inside. They have food and water both in and out.
I also had to put the white picket fence up as a detour from my big puppy..she is standing there in the last photo. She ummm really likes those chickens..LOL
The girls are really enjoying their new home