Allow me to introduce Spazz! She's my new fave! My little lap chicken.
She was sold to me as a cochin, but I'm not finding cochin pics with the poofy "hair". Any thoughts?
They had silkies there, but a silky would have black legs and beak, right? I don't think they had polish at all.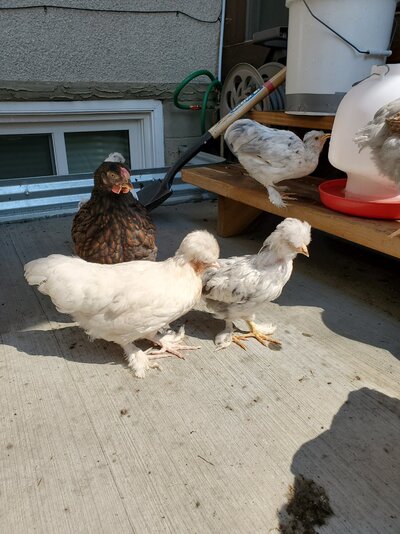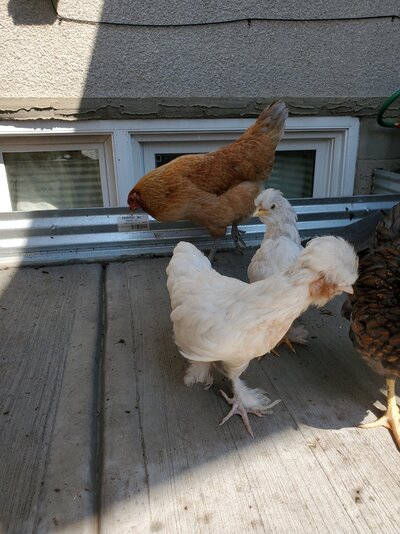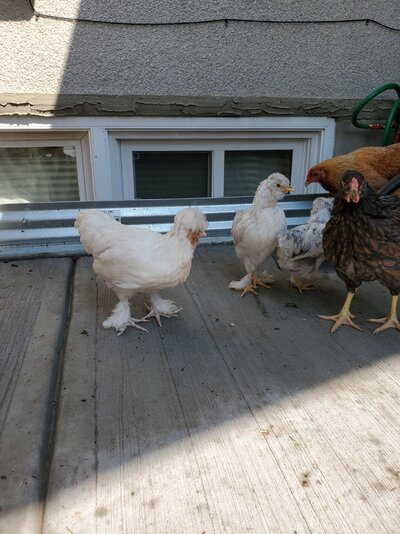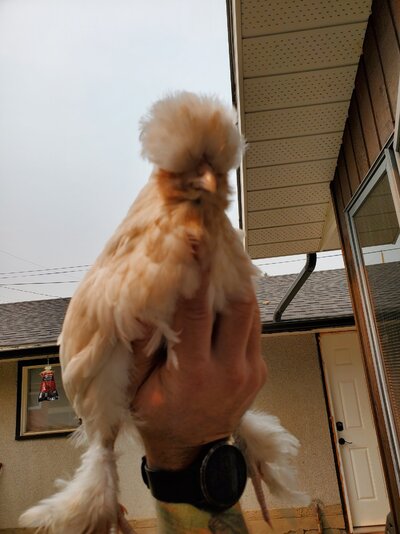 The little splashes in the pics are also cochin... But much less afro.