I was eventually told by someone on another forum that my little roadrunner is a Modern Game Fowl #16. Anyone dare to guess the sex??? What breed of Modern, I guess there are different breeds of modern game fowl? I hope to keep it but not sure I can if it is a roo! Will it be too aggressive toward a LF roo to keep??? It is a real stitch to watch its antics! (Another reason I have figured it to be a roo!)
Next is Mrytle (#17) ...I am still hoping she stays a she!!!
Please let me hear your ideas!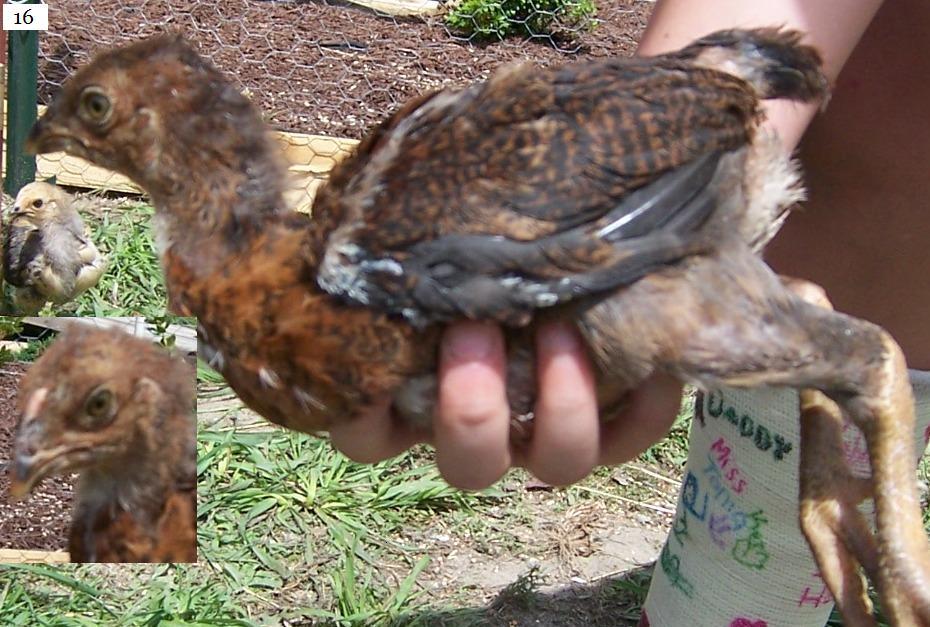 Myrtle is the first of my chicks that I decided must be kept...I am holding my breath and hoping she stays a she.