LOL!! My 8yr old has a favorite hen, lucy, she is a 2yr old NHR hen. They pretty much doo everything together, it is quite cute! Well Move over Lucy, there is a New girl in town!! our 4 1/2 week old Golden Laced Cochin, seems to have taken a liking to my son! LOL!! He couldnt stop laughing today, no matter where he was in the coop, she was right there! She kept jumping into his lap, begging for pats, and just loving it!! It was just too cute!! I think Lucy has some serious competition!! Here are some pics I got of them together!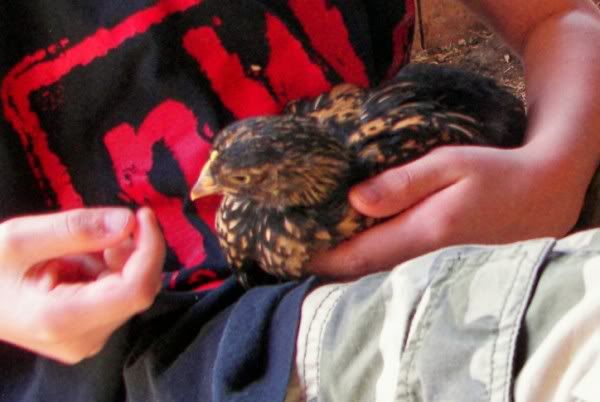 This was where she would go if he put her down! LOL!!
Here is a pic of my son, and his girl Lucy digging in the dirt.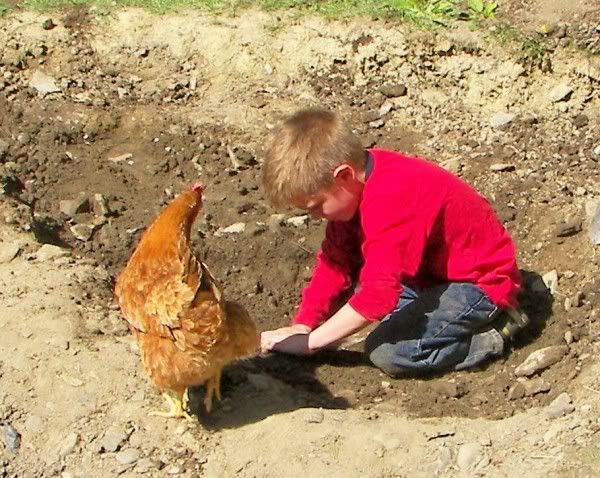 Last edited: