Cows, Chooks & Impys - OH MY!
14 Years
Nov 9, 2007
28,913
428
681
All the talk of turkens today inspired me to take a few pics. Sorry, pics are of poor quality due to operator error and a slow camera.
My adult turkens are molting. There is an unwritten BYC law that says you are not allowed to photograph your hens in molt, but I feel like living dangerously (just hope Speckledhen doesn't catch me

).
Ivy, the boss of the big coop: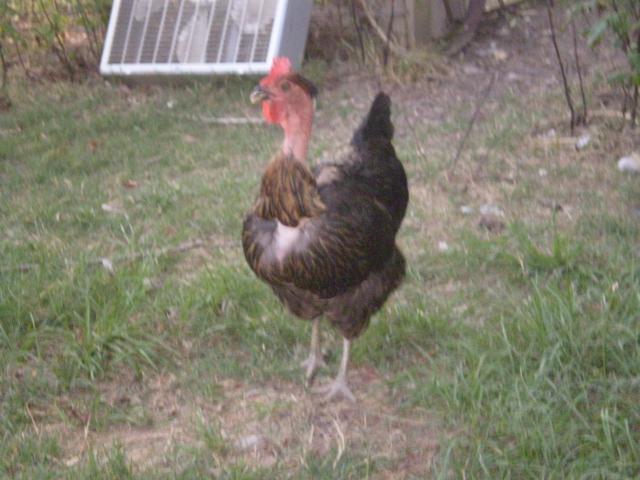 Pansy: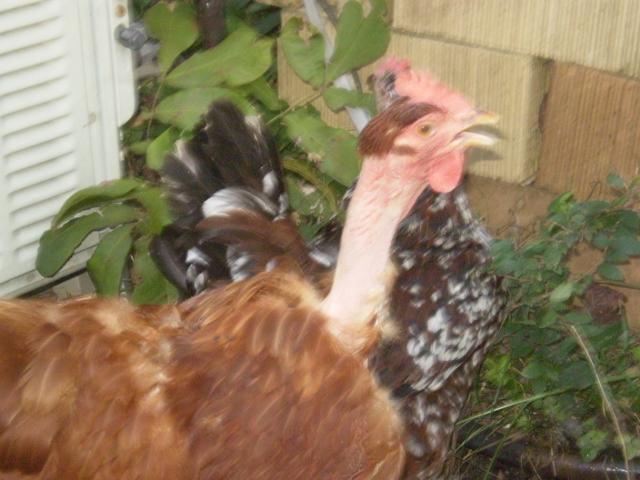 Pansy's twin Mandi: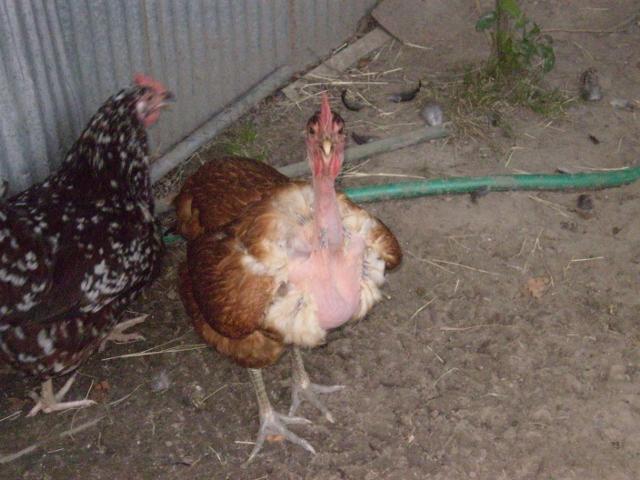 Mandi again: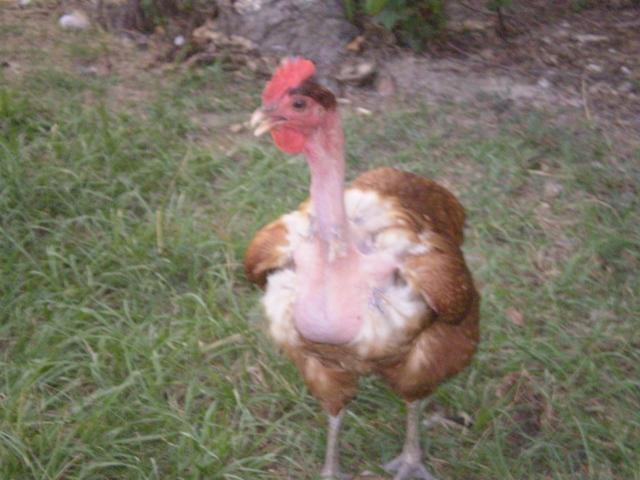 One of my two trahmas (turken over brahma) who will soon be much larger than my adult turken hens - this is Sally:
This is Polly: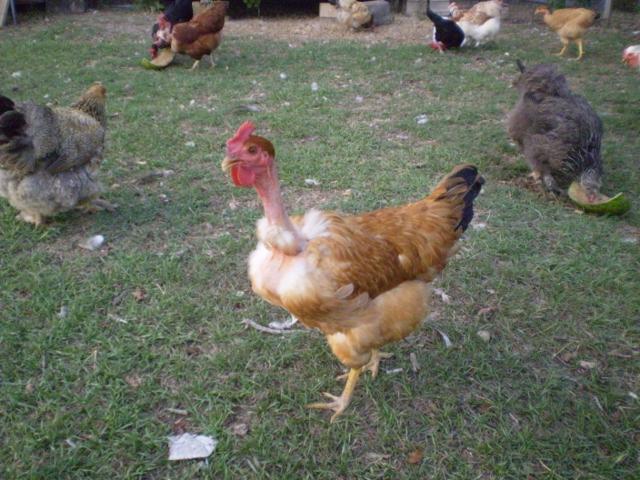 The youngest of the turken gang, Annie, refused to be photographed.
And here is my someday proud rooster...I hope...Ozzy: