Hello,
I work at a zoo and we recently purchased a mixed batch of fancy Bantam chickens from Murray McMurray hatchery for our petting zoo/farm yard. We have been able to identify almost all the breeds but two. These chicks are a little over a month old. Any help would be appreciated!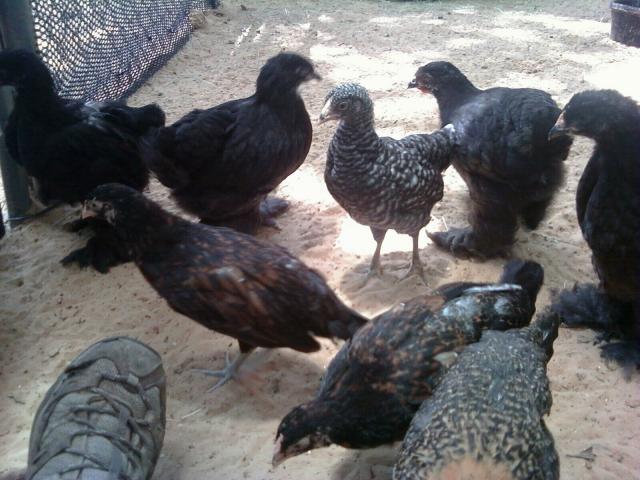 We are trying to identify the black and white speckled(?) one in the center and the black and brown speckled ones in front of it (the ones closest to the shoe).
Here's a closer shot of one of the black and brown chicks.
I can try to get better photos if that would help.
Thanks!
Carolyn
Oops! I was wrong... they are not Bantams.. supposed to be standard size chickens.
Last edited: