May 8, 2008
6,654
162
386
Trying to figure who laid the brown egg the white chick hatched out of. S/he is 5 weeks old and has a rose comb, I think (?) that looks grayish. The daddy is a SLW but the mama could be a...
Red Sex Link
New Hampshire Red
Black Australorp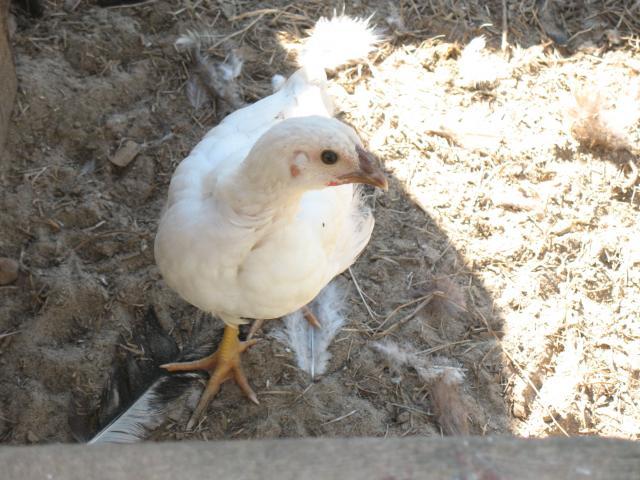 What'cha think?
It was hard to get pics of it. Every time I pointed my camera at it, Lucy would call and they'd run away... chicken chickens! Anyone want to guess as to if it is a pullet or a roo? Based on the comb alone I'm leaning towards pullet.

I'm pretty sure the other 3 are cockerels. Check out the comb on this little guy!
Last edited by a moderator: