Went out to feed the goats this morning. As usual they all ran to the gate as I filled the bucket, they always crowd around like their starving, but alas they are fat as ticks. Tripping over them to get to one of the troughs, I splash the feed in and move on to the next, splash and go. I head over to the partially build goat shed and get ready to pour more feed in another pan, when I look up I had to stop dead in my tracks.
I was greeted with the new face below, all I could do was stand there and smile and say "Well, HELLO!!"
Momma gave birth in the unfinished stall, so I had to move the baby and momma to the safe one and get her set up for a day of rain. LOL we thought we had another week to work on the barn.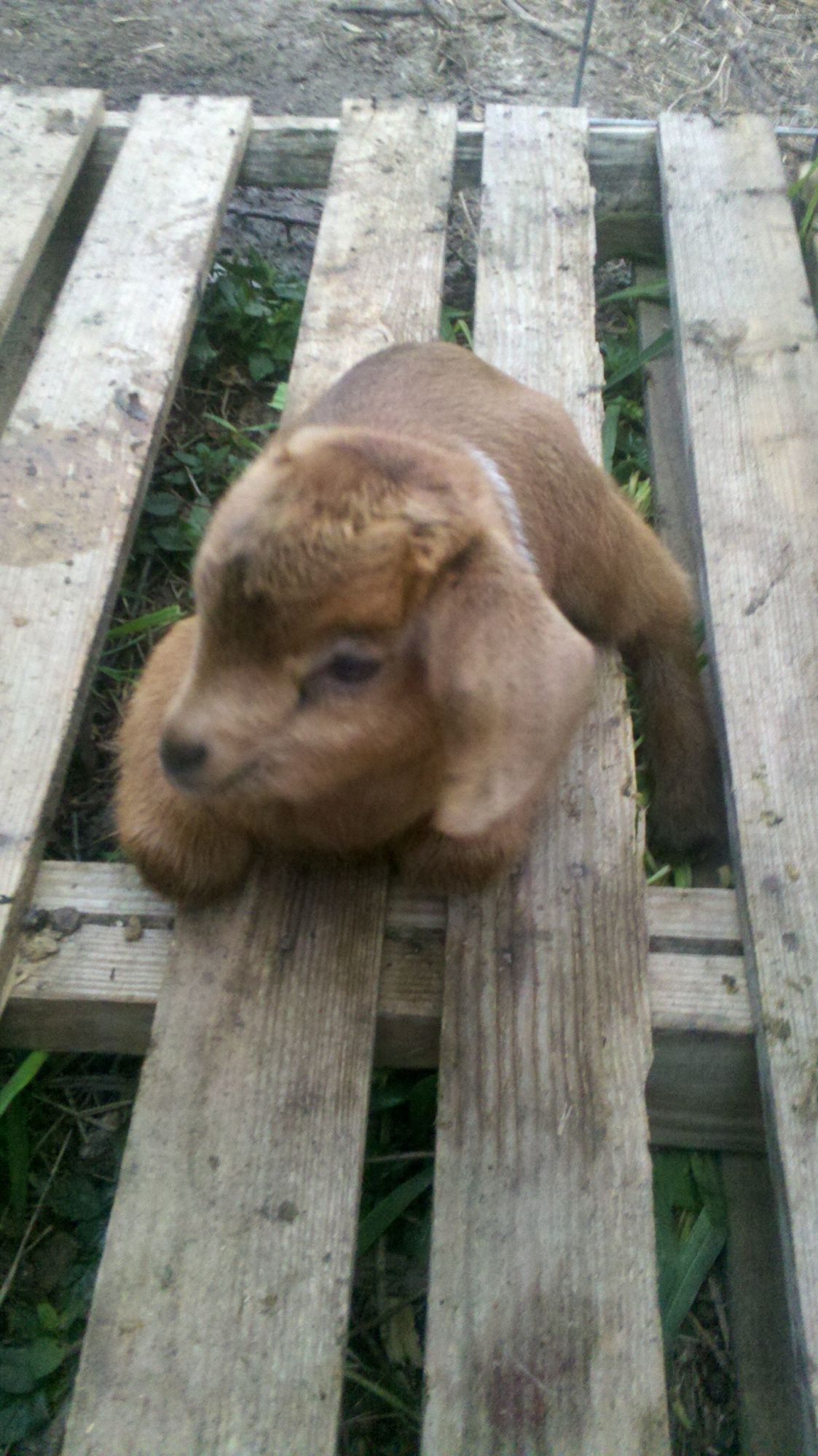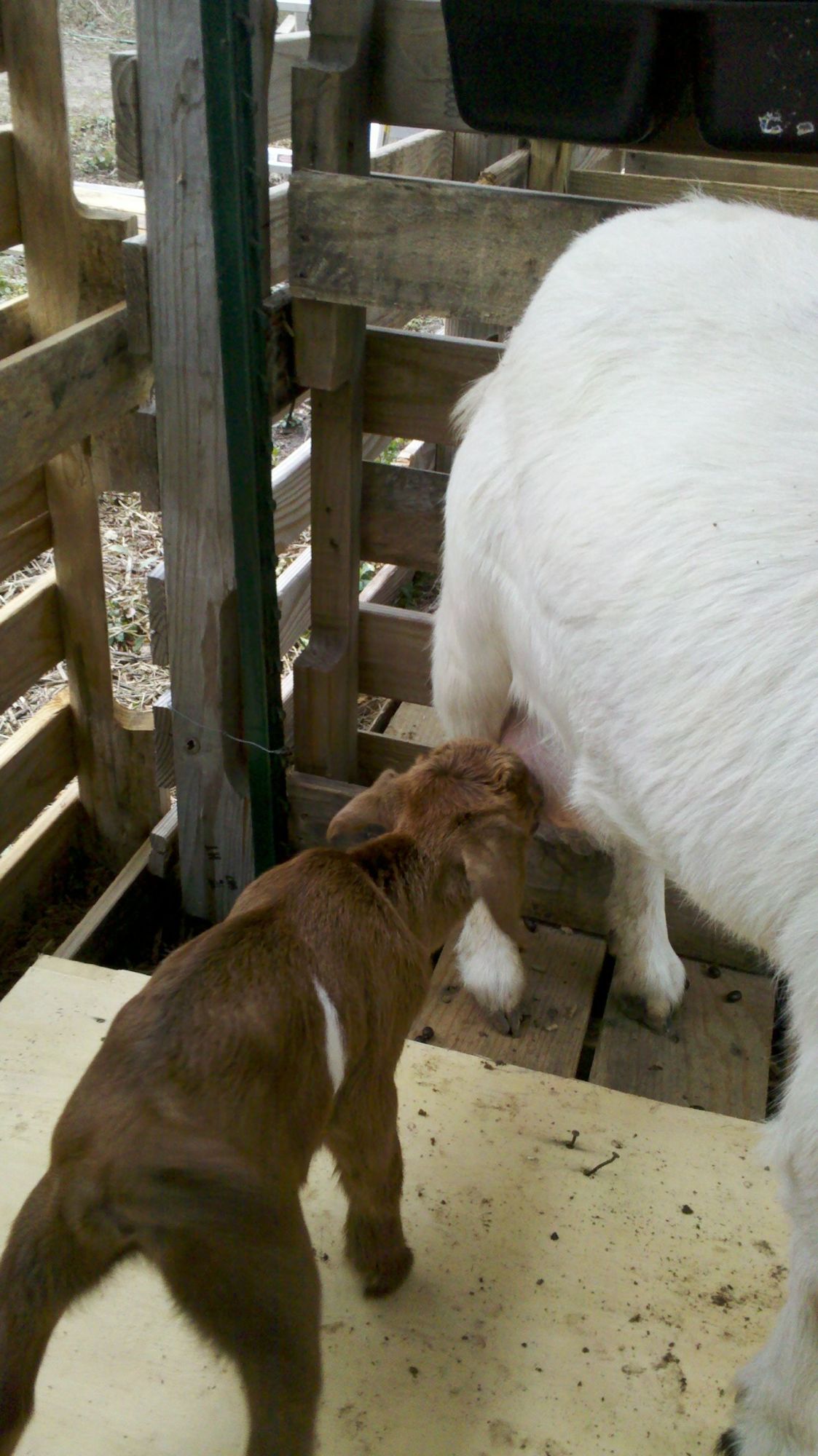 Last edited: