Apr 17, 2009
2,123
69
191
Well, my Sandhill order didn't come in time for my little sister to pick a Runner to raise for the county fair, so I found a local farm that was willing to sell me just 2 standard mallard day-olds.
Of course, when I got there, I wanted them all. First, I chose the biggest, most active, healthy looking one. Then, I picked a smaller one who was looking sweetly at me and was easy to catch. I thought I was done. My Sandhill order (of 15) might still show up on one of the backup dates, and I really don't even have the room for these two.
But then, the guy brought out a teeny little white mallard runt that was being trampled by all the others and probably wouldn't make it if he stayed there. So, of course, I had to bring it home.

So, three new babies are all set up in a special little brooder that I rushed to set up last night. They're exhausted from peeping their lungs out for the entire hour-long ride home, and one of them kept nodding off as I was taking pictures!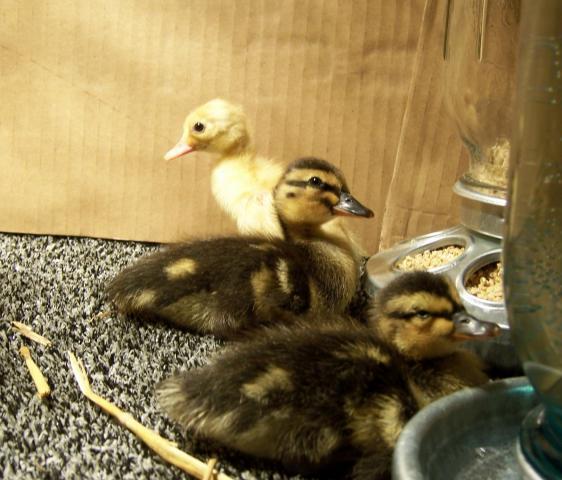 Here's a closer look at my runt:
Once again, I've ended up with more duckies than I intended because I'm such a softie!
Last edited by a moderator: