I needed some breeder pens for my bantams & found this design here on BYC, here's a link -
https://www.backyardchickens.com/web/viewblog.php?id=3951-2StoryCoop
I made a few changes. No door on the bottom run, but that could be easily changed. For the front of the coup up top I thought about putting in the double doors but with winter coming I'll probably board the right half up anyway. In the closeup you can see the roost and the nest box in back, I'm also keeping the feed and water up top, which is why there is no door down below. Also notice that I used no wire for the floor inside the coup, I boxed it in and use pine shaving which will come out in the spring for the garden. The back 6 inches of floor inside the coop is open and there is a ramp leading down to the run.
The size is 4 foot x 4 foot, 5 foot tall in front and four foot tall in back.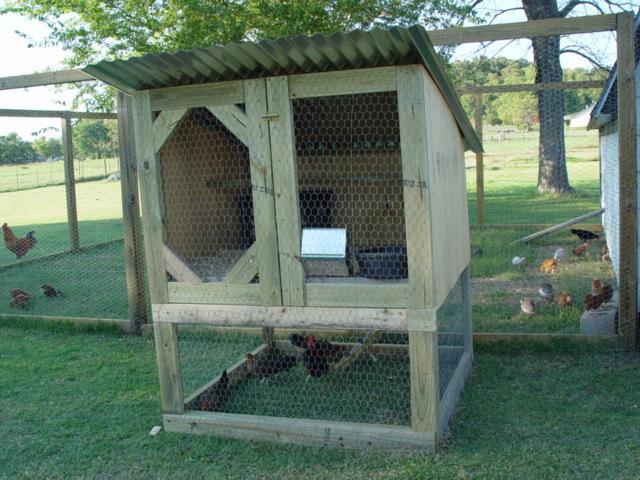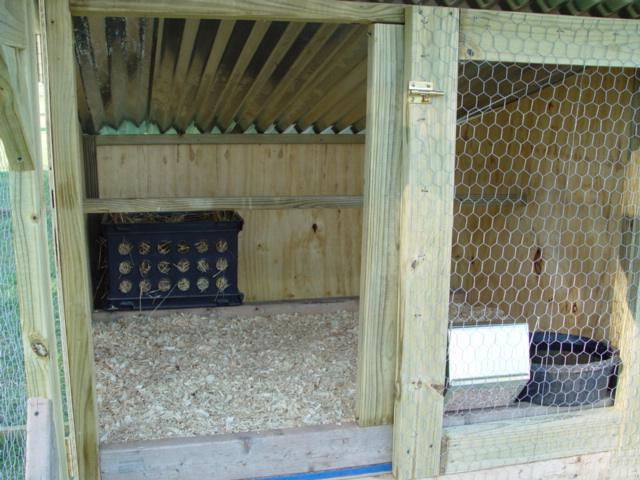 I have my BB Red breeders in this pen. When I build the next (I need 4 of them) the left side of this one will be the right side of the new one. Then I'll start over and build a new duplex for the other two breeds. In total, start to finish, cost is about $75 for this first one. I built it yesterday, put wire on it this morning and had the BB Reds in it by noon.
So what do you think? Any questions or comments are welcomed.
Last edited: