I am adopting some of the chicks we hatched in my classroom. I am keeping my fingers crossed that I don't pick out all roosters. I have been looking for any post that might help me find out what some of them are. The eggs were all different colors: blue, pink, brown. I want to keep the yellow one in this picture: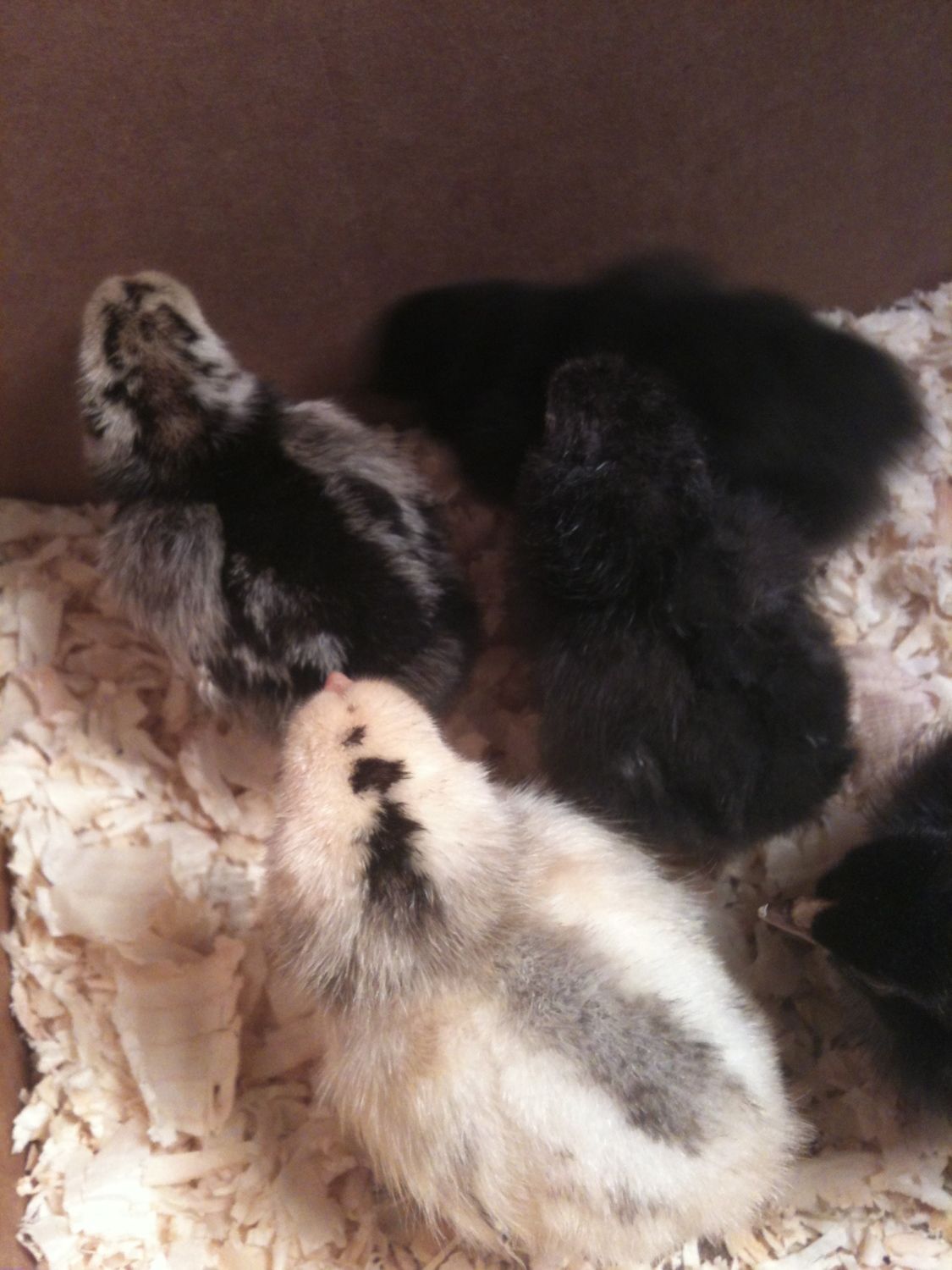 The other ones I am looking at keeping are the chipmunk one, the small black one next to it and the black one next to that one. The small one came out of a greenish egg and was the last to hatch (on my birthday and at my house so I am attached!) but I am not sure of the others since they hatched when they were at school.
Any ideas or tips would be much appreciated. I am new here and new to owning chicken, and very excited!
Thanks!
Last edited: