Hello everyone!
I figured I might as well post some photos of the coop we built for our girls. It's open air, 5x3x3.
Total cost was right about 160 dollars. These pics are before we added the girls or bedding in.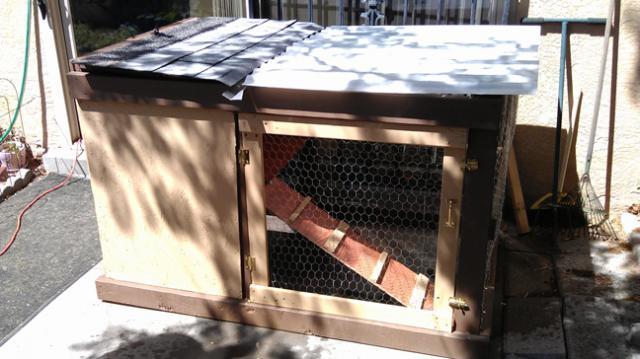 The shingled part opens to the nest boxes (3) which are 18 inches tall, 12x12 floor space, a six inch board for the lower lip, and a 4 inch for the upper. I'm hoping they'll still go in with 7 inches to get inside.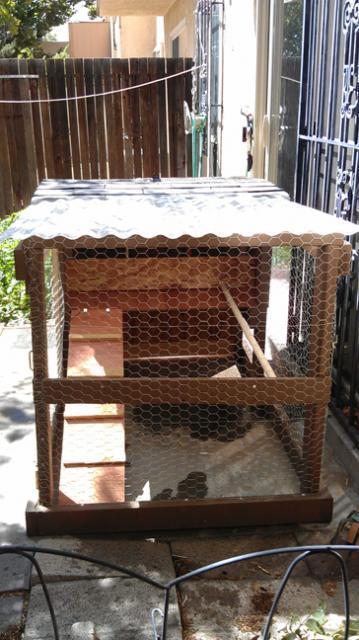 The other part of the roof is white fiberglass. The nest lid and the fiberglass lid angle in to a gutter which takes the water out to the side. Perfect for putting a bucket under to catch a little extra rainwater. (Hard to come by out here in ABQ.)
If you'd like to see more, I have a public album on facebook with these pics as well as those from the process of building itself:
http://www.facebook.com/media/set/?set=a.10150338554965240.391352.610260239&l=15cd21e194&type=1