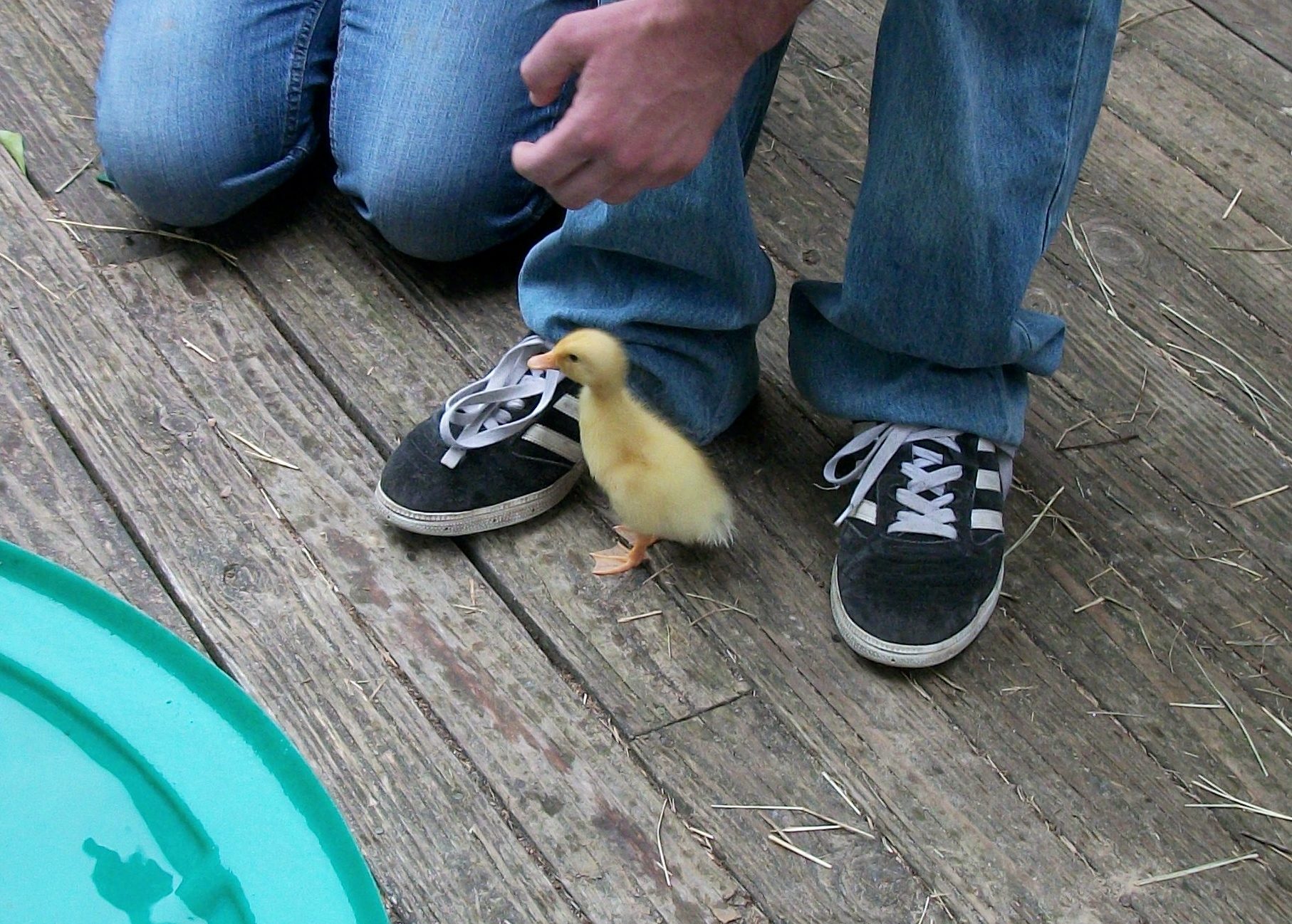 Hello, our family just became the pround owner of our first duckling and I have no idea of what I'm doing! Ok, not really....I've read tons and have a BF who has raised guinea fowl, chickens and roosters. I have all the basics covered...heat, feed, bedding and what not. I don't know exact age but I'm not too concerned about that nor sex...figure I'll find out eventually. My true and burning question is about breed. My hubby picked out our little Howie from a bin at the local feed and seed store marked "assorted ducks". I have read almost every all yellow duckling in this situation is a Pekin, but my all yellow duckling had a dark brown spot (maybe a first feather?) on his little tail, and his tail area seems almost white. Other than that he has typical Pekin coloring I think. I tried to take pic, but I don't think it would be much help. Does anybody know what kind of duck baby we have?
All his bin mates seemed either solid yellow or Rouen/Mallard colored if this helps, and this store has a large selection of fowl that has tags identifying breed. Not sure why hubby picked an "assorted" variety, but I guess the heart wants what the heart wants!
Thank you for replies.
Last edited: