OK gang.... here is the story of our expanded Playhouse Coop.....
We started out with a Playhouse we found on Craig's List..... it was great for the first 3 chicks.
After I learned about chicken math here on the BYC Forum, we ended up with 2 more chicks so we needed more room. Construction started on the new addition to the coop..... follow the picture below for the whole story.....
First came the second base to raise the playhouse.....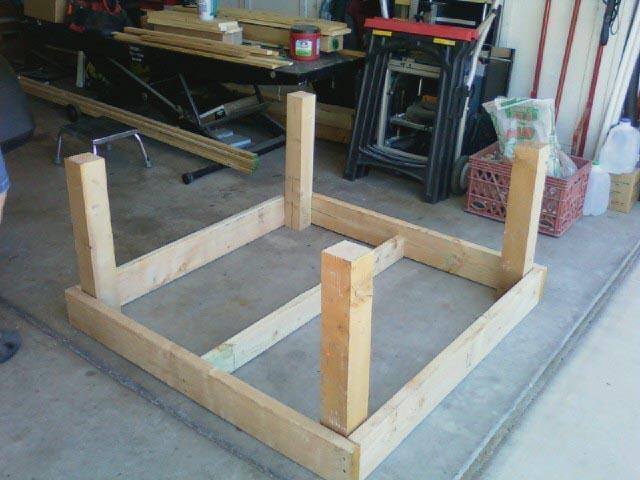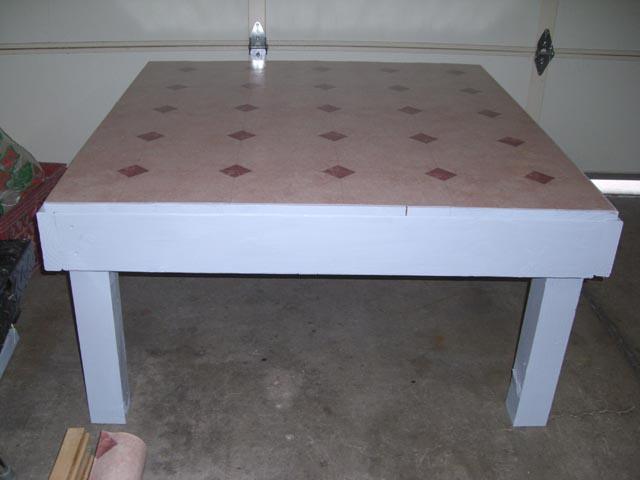 Then we had to do a little bit of moving things around to make room for the addition.....
Here are a few pictures of the finished project ("Duplex") from both sides and down thru the middle of the coop. We decided we would leave the roost in the original playhouse and use the second one for the nesting boxes (and for food & water if we have a storm and need to bring them inside). My DH had build a stand for the dog crate we used when the chicks were small and we left that in the run for additional shade. He attached an umbrella for even more shade. (Living in AZ you can never have enough shade!!) The last picture is of the two youngest chicks checking out the new addition. Hope you enjoy the show!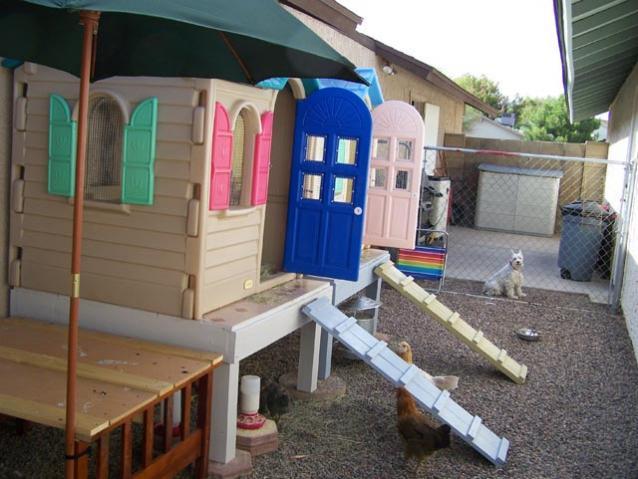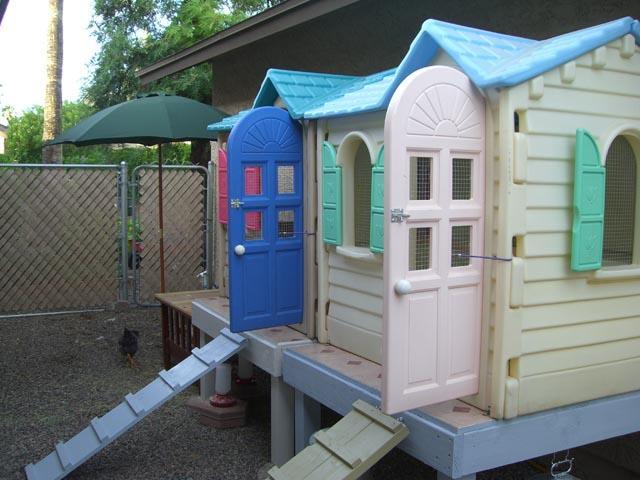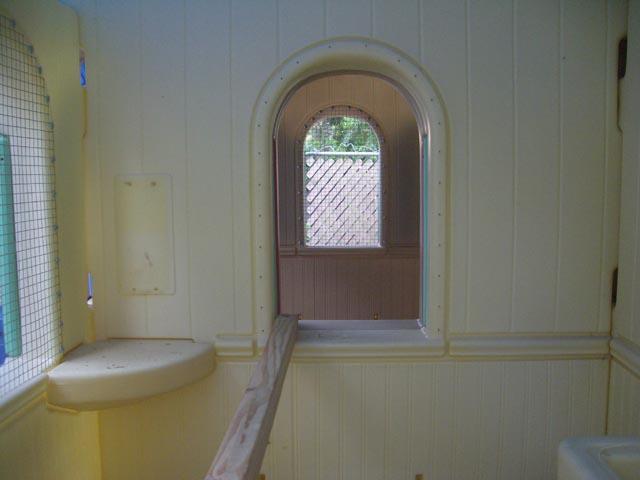 Last edited: