Hello everybody, I hope that I'm doing this right and that you can be patient with an inexperienced and over-excited chicken owner!

We are the proud owners of six, nearly four week old chicks. We recieved them from a friend that had gotten them from a local school. We were told that they were "Easter Egg Layers" but we really don't know anything about if they are really EEs, a specific breed or just cute mutts

I'm not sure if chicks can look as different as ours do from one another and be from the same parents? A few look like pictures of BR, but I'm not really sure. I realize that it is probably too early to tell, but any guesses would be very appreciated! We live in a rural area on a lake and are pretty close to our neighbors. Because of predators we will have limited space for them and most likely won't be able to keep a rooster. We are still holding out hope that we will have only one and that he will be very quiet.

Our older son is totally smitten with his birds and it will be a very sad day in our house if anyone has to leave!
One of them, Star, was bigger from the beginning and we wondered right away if s/he might be a rooster. Star has always had a visible comb, but it doesn't have any red coloring. Penny's is small, but is getting slightly red. Penny has been running after anybody that gives her the stink eye. She's gotten pretty bold.
Star (White with greenish yellow legs) and Penny (brown)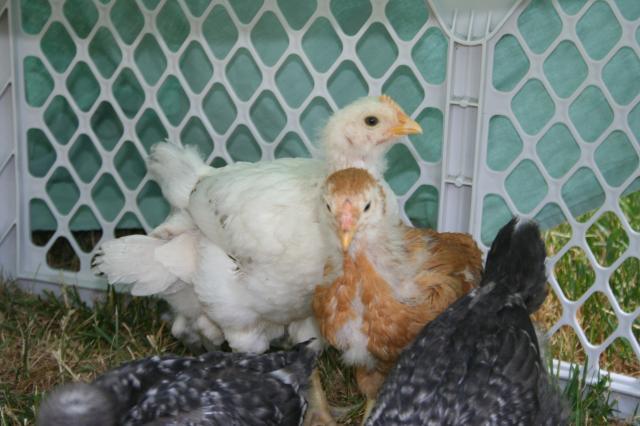 Star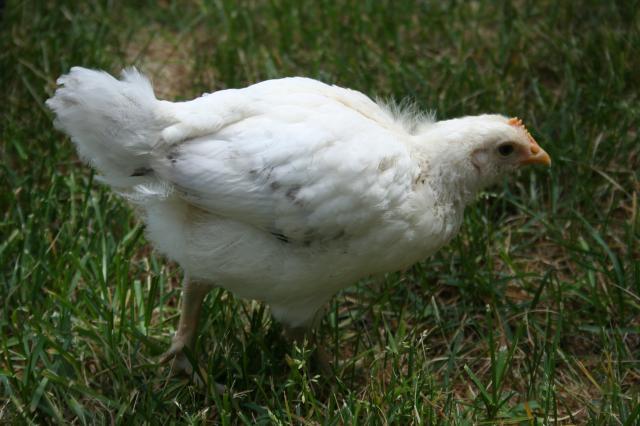 Todd has a very distinct developed comb and has always been the prettiest. It is so huge that I am losing all hope that Todd is a girl-I told my husband not to give him a boy name!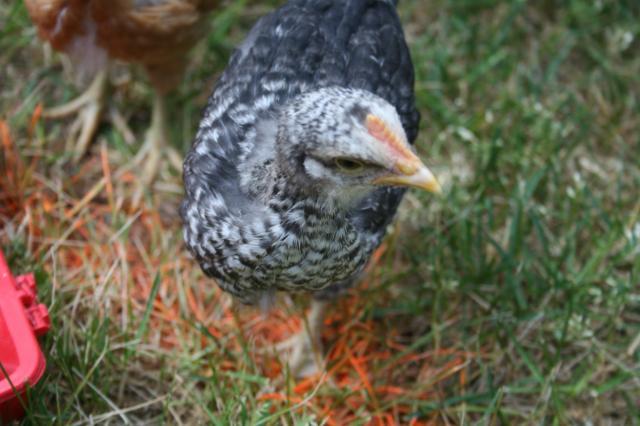 Mooney is my son's very favorite and has an undefined comb, but it seems to be getting redder.
Buttercup (white with a brownish head and greenish/gray legs) is sweet and mild mannered-she doesn't seem Roo-ish at all(fingers crossed!). Penny (brown and white) is a tiny peanut and hasn't thrived like the others. She's currently having some feather picking issues and is in seclusion, sleeping in a dog bowl of shavings.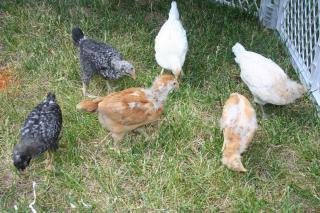 Any input would be wonderful!