I brought the 4 little Muscovy babies outside today along with my two baby geese so they could see the great outdoors. They were terrified! With all the roosters crowing, ducks quacking, geese honking, they were so scared. I plan on taking them outside a little bit longer each day to get them used to all the outside sounds.
Here they are relaxing.
Trying to get in with the chickens to get away from the big scary geese.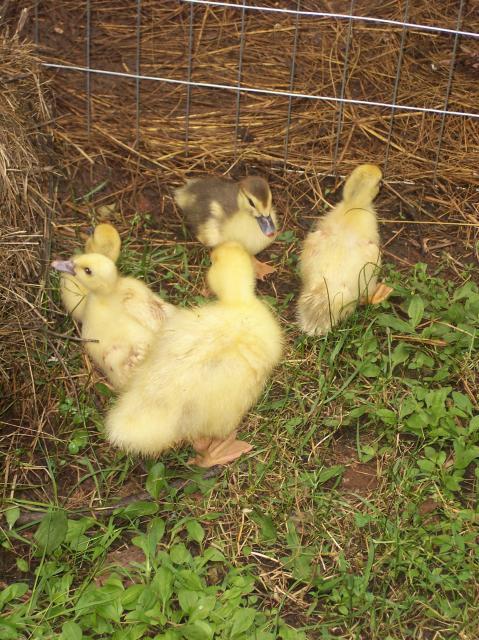 The big, bad geese checking out the babies. Most of the geese are just juveniles from this year's hatch.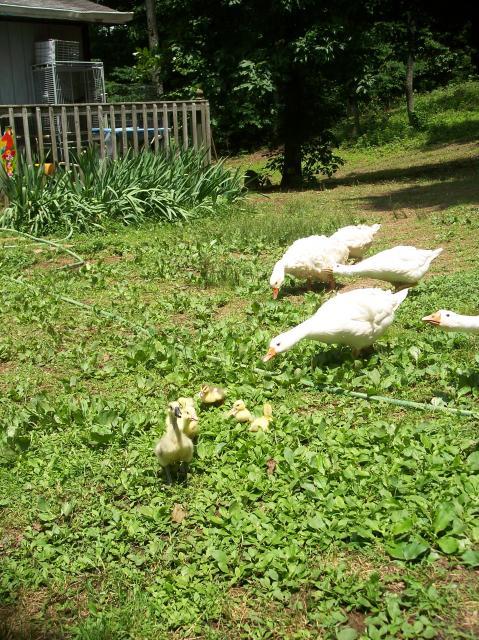 Laurie