The Chicken Chick[IMG]emojione/assets/png/00ae.png
10 Years
Oct 18, 2009
6,121
93
301
I have two, 3 week old Easter Egger/Barred Rock cross chicks (7 wks old as of 3/30/10) that I hatched together (my first chick babies!) and am wondering if you can tell the gender of each of them. They both have the same mommy & daddy. Below are photos of the parents and then the girlz. Petunia is the daddy and obviously I thought he was a girl until he was 3 months old (I still call him Petunia, it doesn't seem to bother him.

). Let me know what you think! Thanks for weighing in!
(Sad update: We had to cull Soupy. Long story, subject of a different thread.)
This is the daddy, Petunia, at 7 weeks old.
This is THE DADDY, Petunia at 3 months old, the day he found his crow:
This is a picture of Ethel in the foreground, THE MAMA Easter Egger, at 7 weeks old:
This is Rosie in the foreground.
3/13/10:
Rosie is in the foreground:
ROSIE AT 7 WEEKS OLD ON 3/30/10: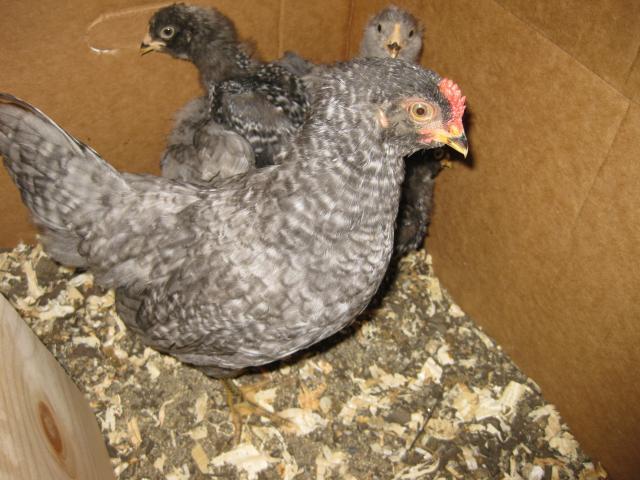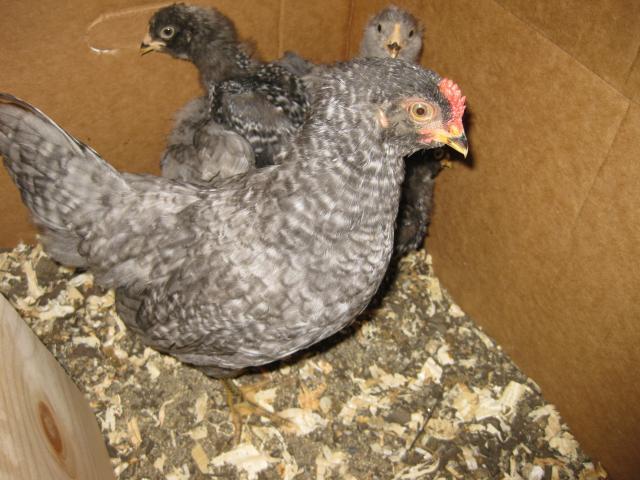 I've got a bad feeling by the looks of that comb (although not remarkable wattles yet?) that Rosie is more of a Rosie Greer than a Rosie O'Donnell.
Last edited: