Hello, I'm Kyle, or Kile to help remember which Kyle. I moved into a house two years ago with a coop and I began my chicken farming then. I built them a larger run then and added to the flock myself. I've moved from there and now I have a chicken coop in my new backyard I built this spring. Here's a picture of me finishing my coop last weekend.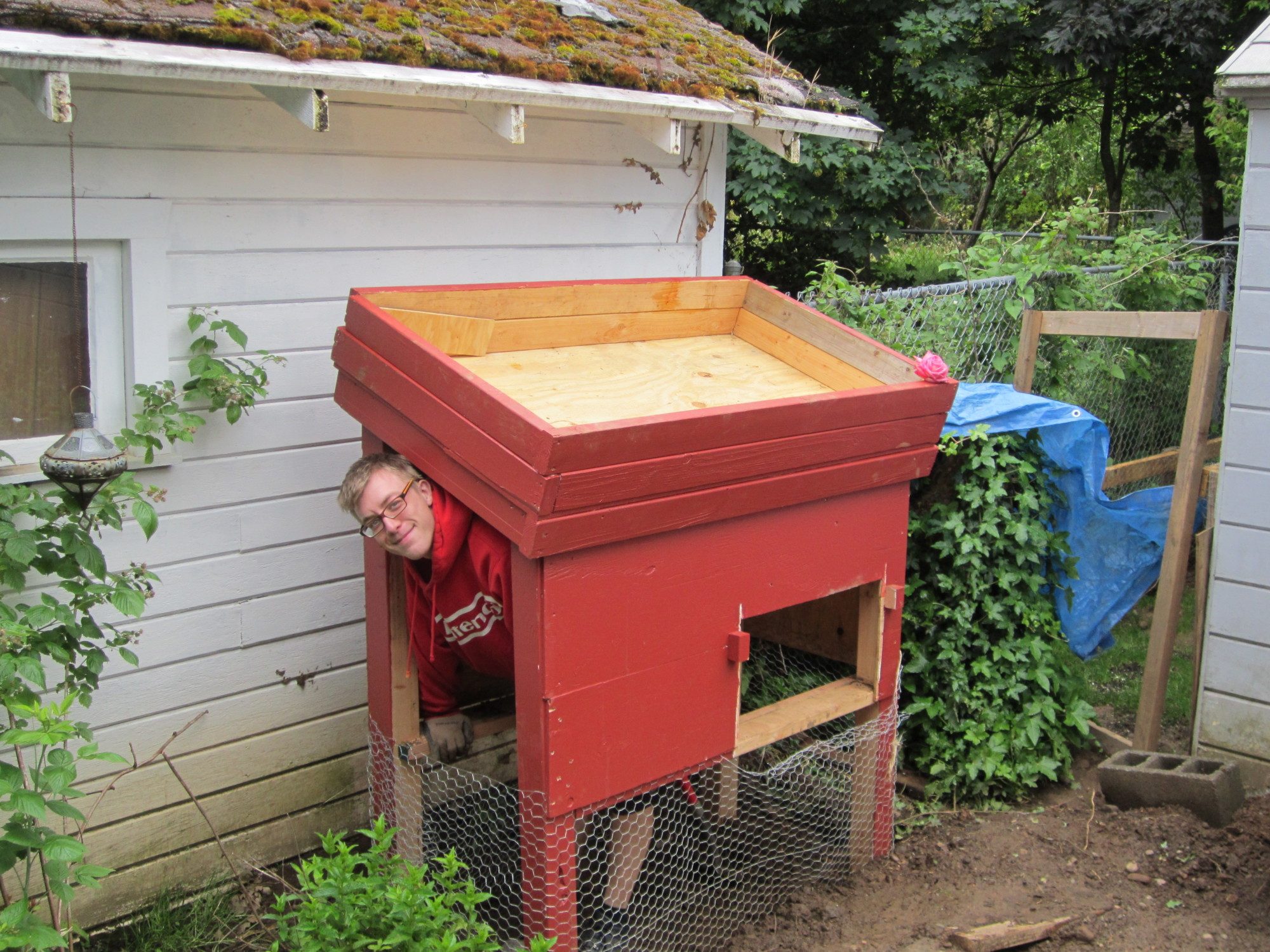 I'm building a strawberry garden on top of the coop for the roof. That's what that bulky thing is on top. the garden bed isn't ready so no pictures yet, but it's a functioning coop.
Behind that tarp you can see some grass growing. There's a 4ft by 20 ft space behind the garage I'm going to use for a run. This IS ALL I have for a backyard. my girlfriend is a few feet away at the porch.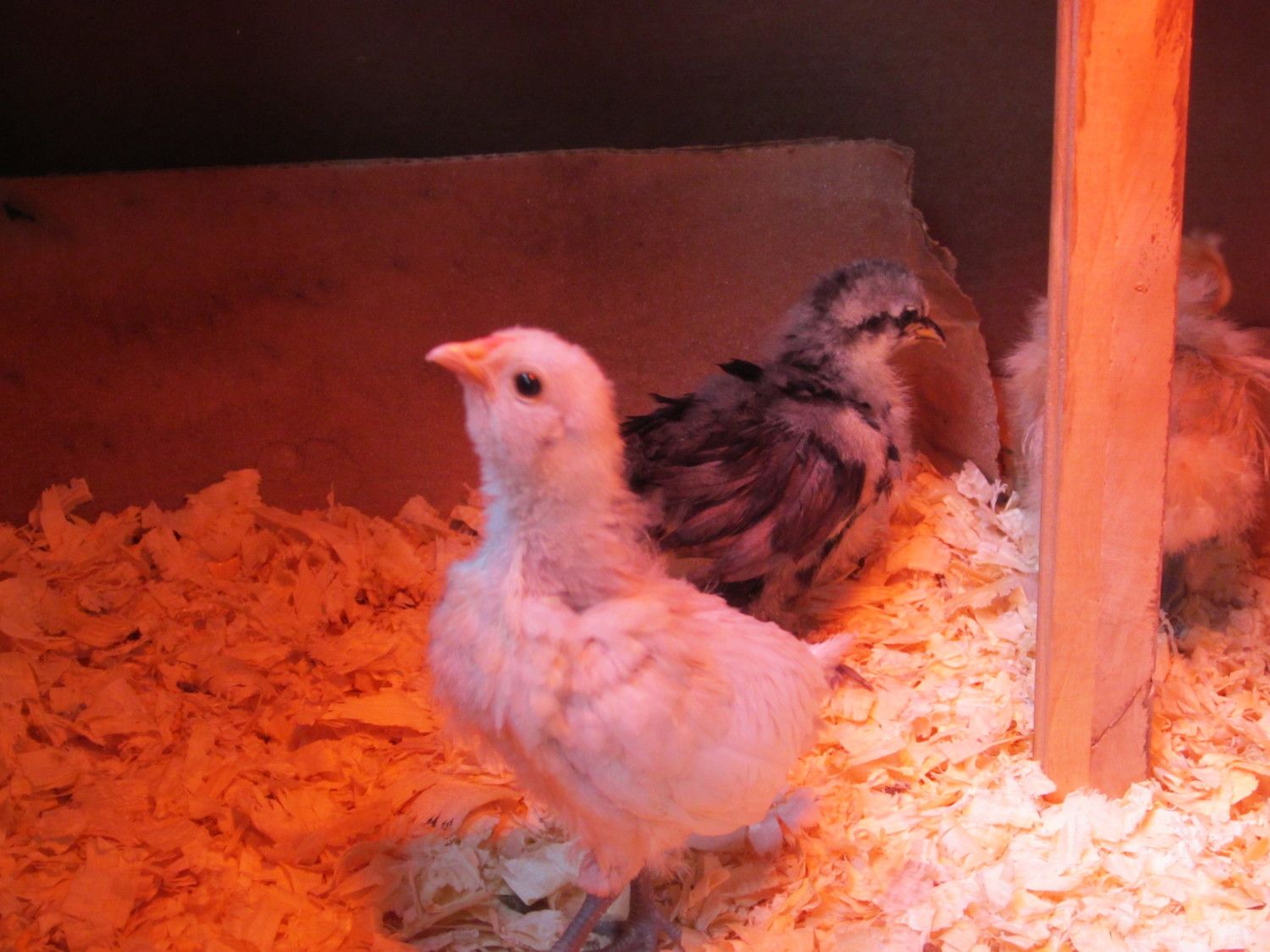 Here's the little birdies when we brought them home. The white one is a blue bearded d'anver and behind her is a cochin. The one behind the board is the silkie rooster I'm trying to get rid of, so I didn't want him in the shot very much. I'm going to miss him.
that's all for now. If anyone nearby reads this, I'm interested in connected with some other small chicken farmers in the Portland area.

I'm really interested in bantam breeds nowadays. thanks for reading.