Feb 27, 2008
8,650
118
303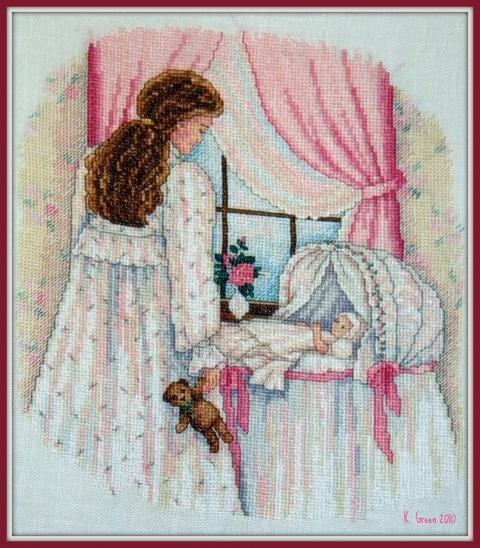 "Newborn Joy" design created by Paula Vaughan and stitched by me. Absolutely beautiful completed cross stitch piece!!
Gazing down on her newborn babe, a mother's heart overflows with infinite love and boundless joy. Little could she have known now this tiny gift from above would tug at her heartstrings or how the smell of baby powder and clean skin would compel her to draw her infant from the crib for yet another sweet embrace.
Stitched area is10" tall by 9" wide on off-white linen. Unframed. From a non-smoking home.
I will also consider trades for hatching eggs, chicks, started birds, or really anything that strikes my fancy. In particular I am looking for Buff Orps, BBS Orps, Blue Wheaten/Wheaten Ameraucanas, (for our farm) and d'Uccles (
for my Father
). Please contact me if you would like to do a partial or complete trade.
Payment: I accept Paypal or USPS Money Orders. My paypal address is
[email protected]
.
Shipping: I will ship this completed cross stitch piece for free via 1st Class Mail with delivery confirmation. Priority Mail will be an additional charge.
Please note that the "K. Green 2010" is not actually stitched on the piece but is placed on the photos as a copyright.
Last edited: