Jan 11, 2007
7,178
103
306
My Coop
Hi!
I'll have anther group available for Mon shipping.
The hens are blue, splash, and black NN's and are a mix of Naked Neck x Silkie x Cochin.
Here's one of the splash girls:
There are also a couple of blue Frizz NN girls in the pen:
The roo is a little blue Naked Neck.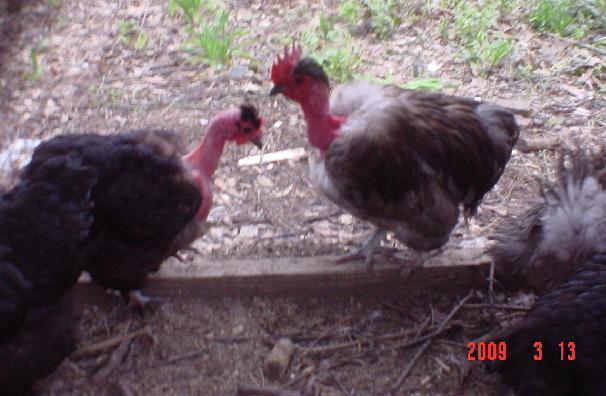 Thanks!

Lisa
Oh! If you are interested in eggs from the Naked Neck bantam girls at a later date, just email or PM me.

Here is a link to how you can expect your eggs to be
Wrapped & Packed For Shipping
.
Last edited: