Hello All,
I am new to chickens and I have had my chickens now for 4 days. The first evening when I went and checked on them (around 9pm) one had gone into the coop (this is a totally enclosed chicken run with coop.)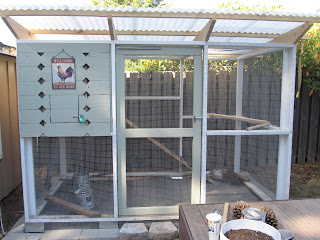 and so I simply put the other two in the coop. Now, when I have checked on them the other 3 evenings, (around 8pm) they are not in their coop. So I just keep putting them in their coop on the roosting poles. How long will I have to do this?
Also, I noticed that my chickens don't come out of their coop until around 9 in the morning....lazy chickens?? or am I doing something wrong??
Thanks

Last edited: