I've been hatching out poults from my bronze pair, which are penned seperately from my palms. I have hatched out many that look like this: (which is what i'd assume they should look like!)
and then sometimes i am getting some that are much lighter and yellow, but with a noticable dark brown head like this: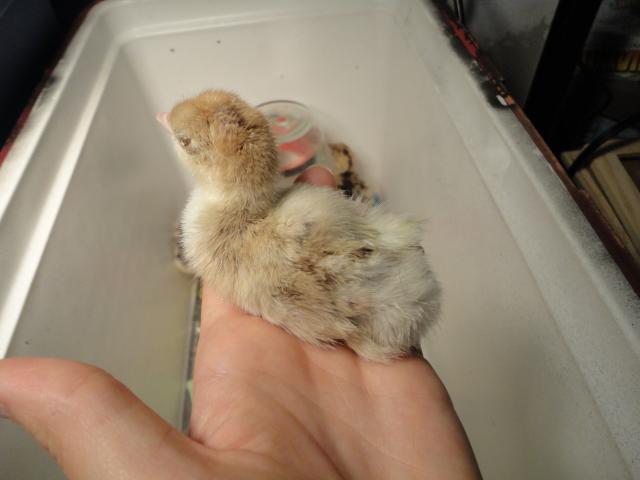 this is one of those lighter ones at 3 weeks old, notice his head too:
Im kind of stumped here, how come they are so light and dont look like the others? I was almost convinced DH had accidentally let them get together and I was getting mixes, but its kind of impossible and he swears up and down they never have when hes been in the pens. The only possible way is if they are breeding eachother thru the 2x4 welded wire in one small spot in between the pens. Most is divided with pallets. I know that may sound silly to think would be possible, but at this point nothing suprises me with the animals around here lol.
Here is a pic of the parent birds: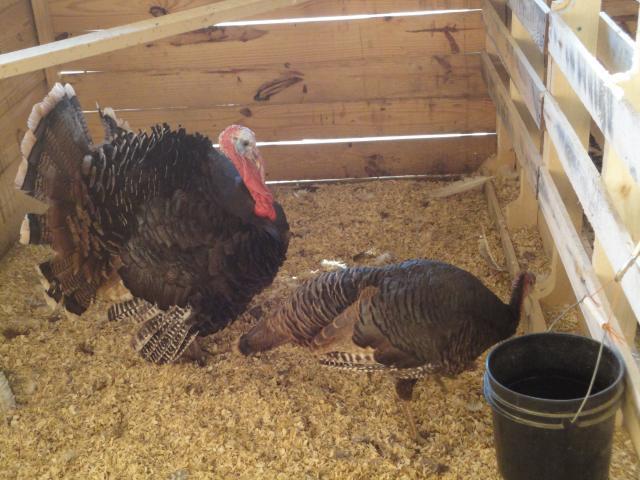 Any ideas?