Feb 16, 2017
2,025
11,445
416
Not sure if this is good for an entry or not, but I thought I'd give it a try. If it's not good for an entry, that's OK. At least I got to show it.
This is a bear roast dinner. That is corned bear meat.
Yes, you read that right. BEAR roast.
While eating, I noticed I had a shadow. Boy, once you get him on game meat, he'll never go back on regular dog food again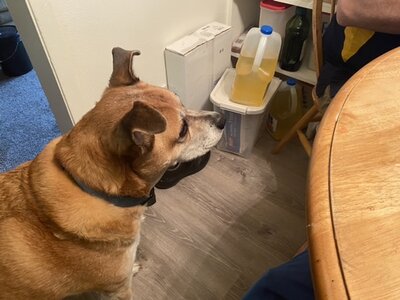 And finally, a picture of the source of the meat. This is the SCARY part.
Just so you all know, I have a legal hunting license, and I had a legal black bear tag. And, this was a legal take according to the mandatory check report done by Idaho Fish and Game.
There is my entry. Not sure if it's a good entry, though. Well see.