Rest in Peace 1949-2012
11 Years
Aug 24, 2008
9,491
118
293
This guy and his mother have been comming to my yard from the start. But this time he was in the yard by his self. I was walking around the yard with him, taking these pics. he was walking to me. note the flash reflextion in his eyes. He never spook, I got within 11 feet, had to back zoom all the away off.
His mother an brother or sister were back today, mom warn them to run.
Will post a few more pics, when I get time.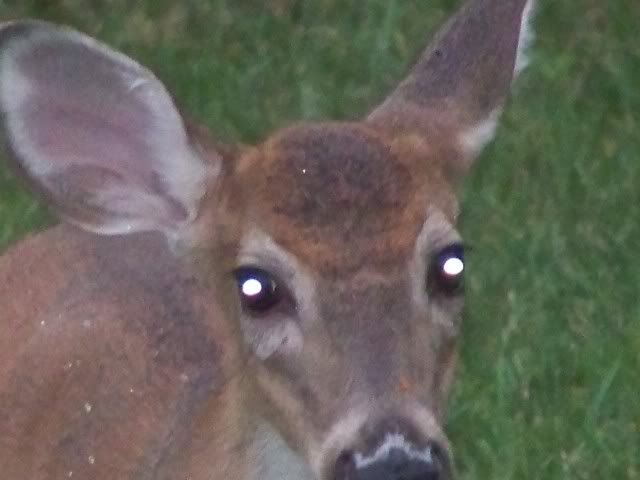 This pic,taken without a zoom,thats how near I was, these are free wild deer on my place not pets,or hand raised.
Last edited: