Apr 12, 2012
3,157
143
228
Last night I went to close the coop I use for two of my old English game bantams. It was dark and I always carry my flashlight when closing things up for the night. Well, normally they are 'always' perched on the top tier of the coop. NOT this night!! I was so worried and went on a search for them fearing the worst has happened. I looked everywhere. Twenty minutes later giving up and returning to the coop to look around it one more time what do I find? Looking up and low and behold seeing them sitting on top of the barn roof on the ledge of the gutter! HA HA! All fears gone I gather them into my hands one at a time and put them back into the coop. They have been using this coop which is located next to the hen house for about a month now and every night they are inside the coop sitting on their roost. I guess they were tired of sitting in the same old place!
I was so scared for awhile something really bad had happened to these two girls! Has anyone else ever had something like this happen to them?
Just goes to show you how chickens will always look for the highest level they can find right before dark.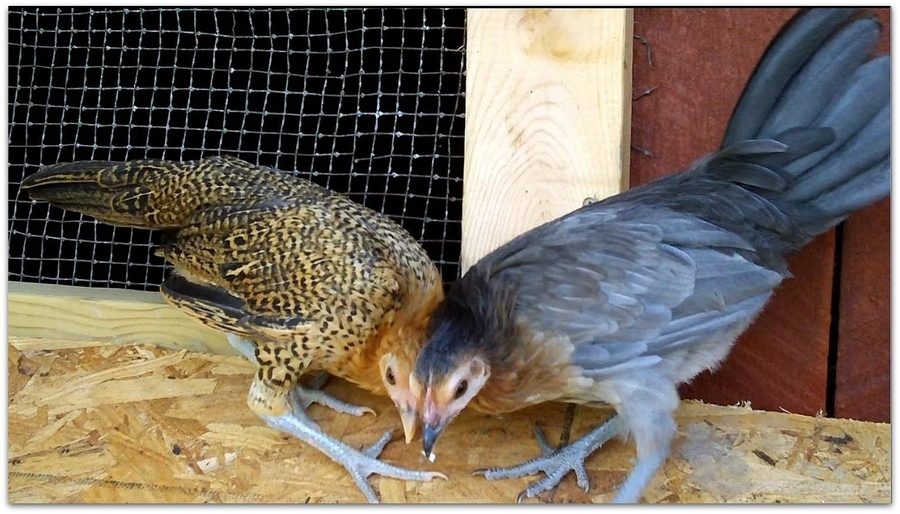 Last edited: